PS: "This video was made for a student project in a motion design class and is intended to showcase my original motion design - some  elements were not created by me and I do not own the rights to them"
The goal is to create a captivating 30 second promo for a brand or broadcast to introduce their brand identity, to be featured via a TV promo, web spot, or pre-event spot. The brand I choose is "beats". They're really famous for their headphones and speakers. I personally love this brand, and I noticed a lot young generation like to use beats as well. When designing this motion video, I wanted to use cool colors and some music elements to make it visually appealing, but also keep the brand guidelines.
Role:

 

Motion Design, Branding.

​​​​​​​
Research:
Brand Guidelines, Ideation
Tasks:
Motion Design, Footage Editing, Color Grading, transition making
• To create a eye catching promo to advertise the brand.
• Highlight the music and speakers elements from different footages to make it more exciting for users.
• Focus on unique graphic transitions and compositing multimedia forms into a single environment.
At first, I want to show how the logo is transformed. Since the logo itself looks like a speaker and a CD player, I thought it would be interesting and playful to show how the logo is transformed from a speaker.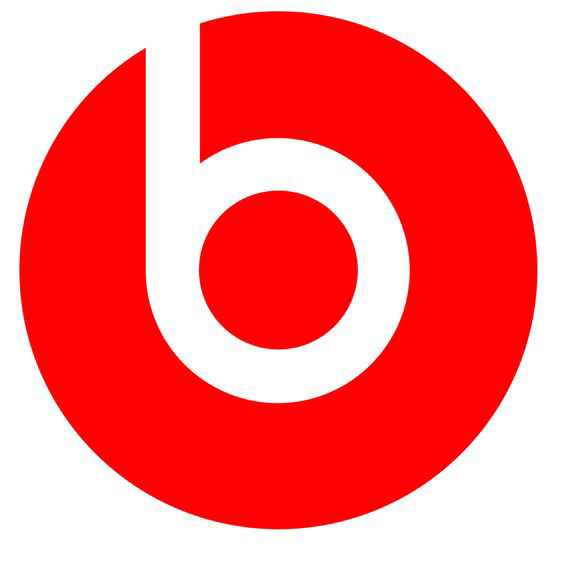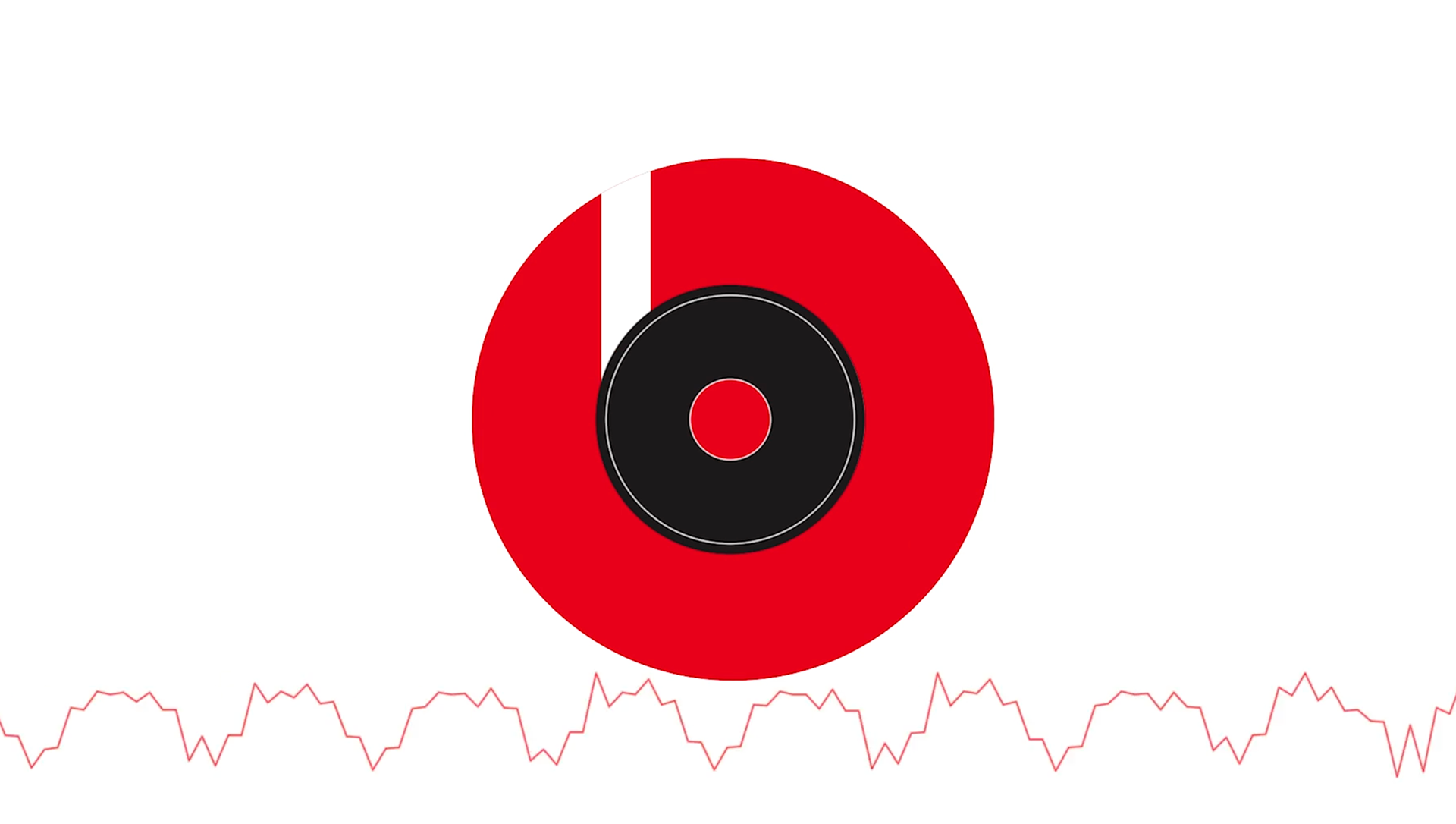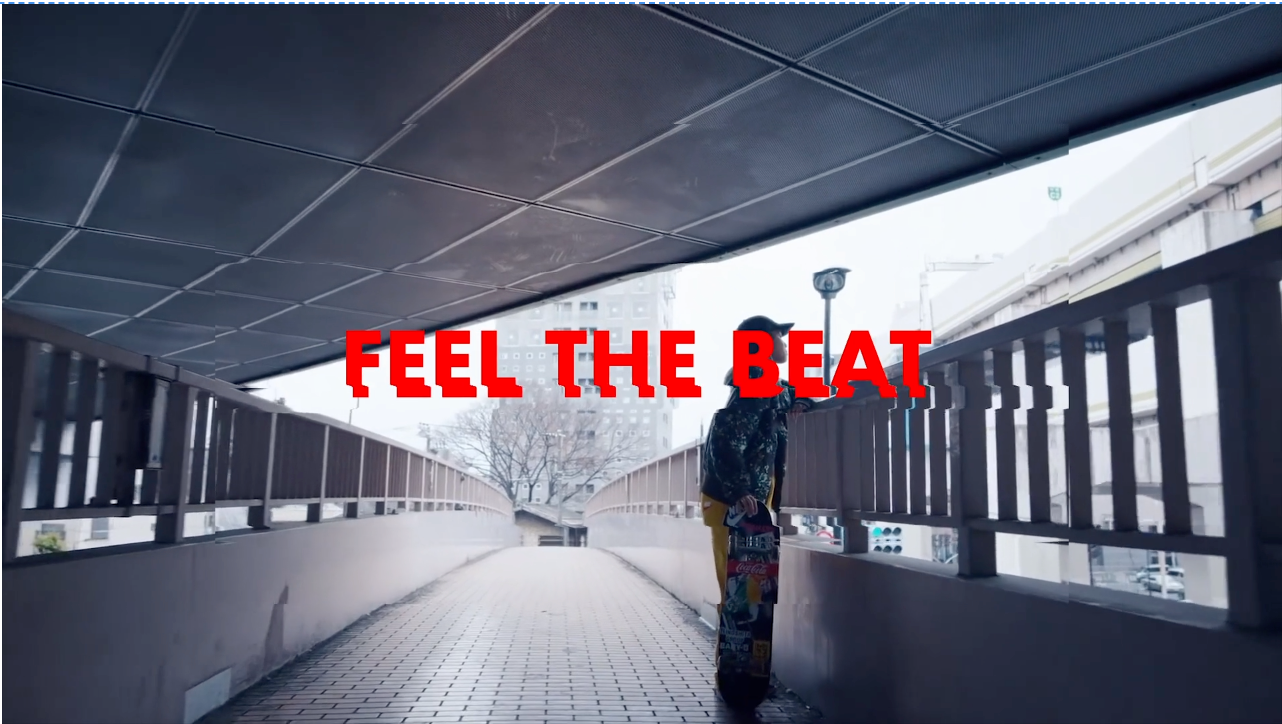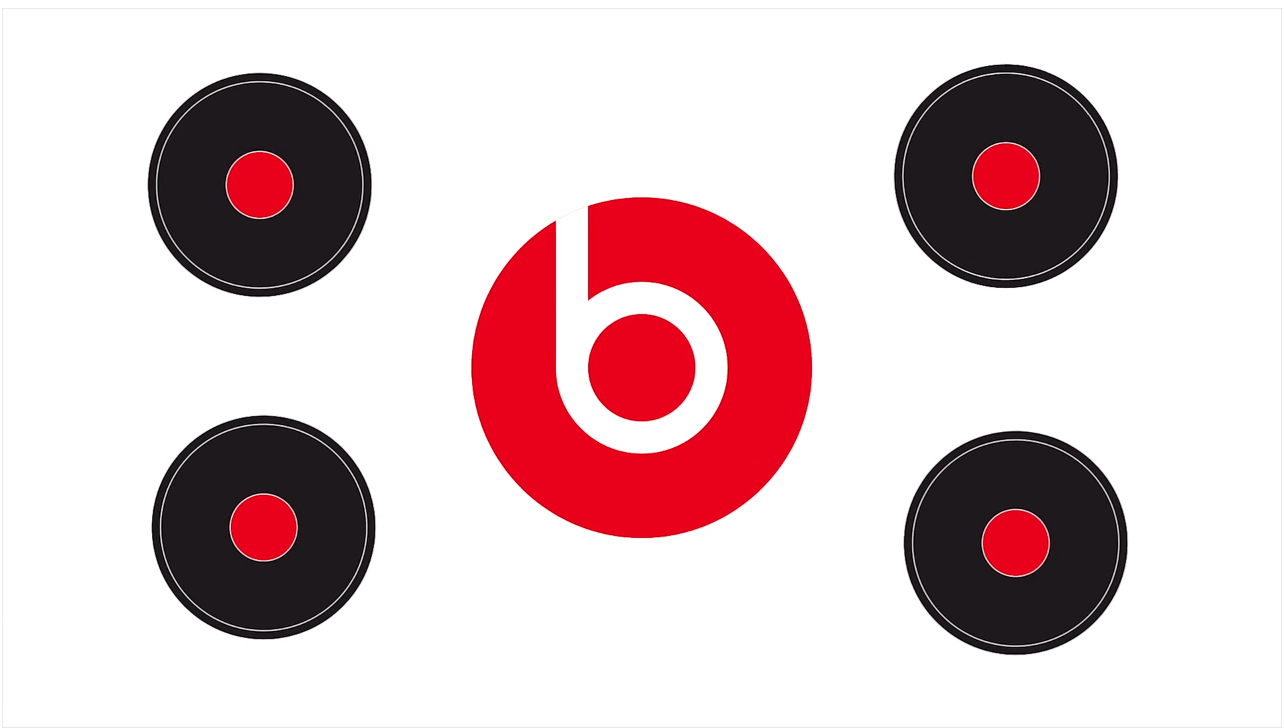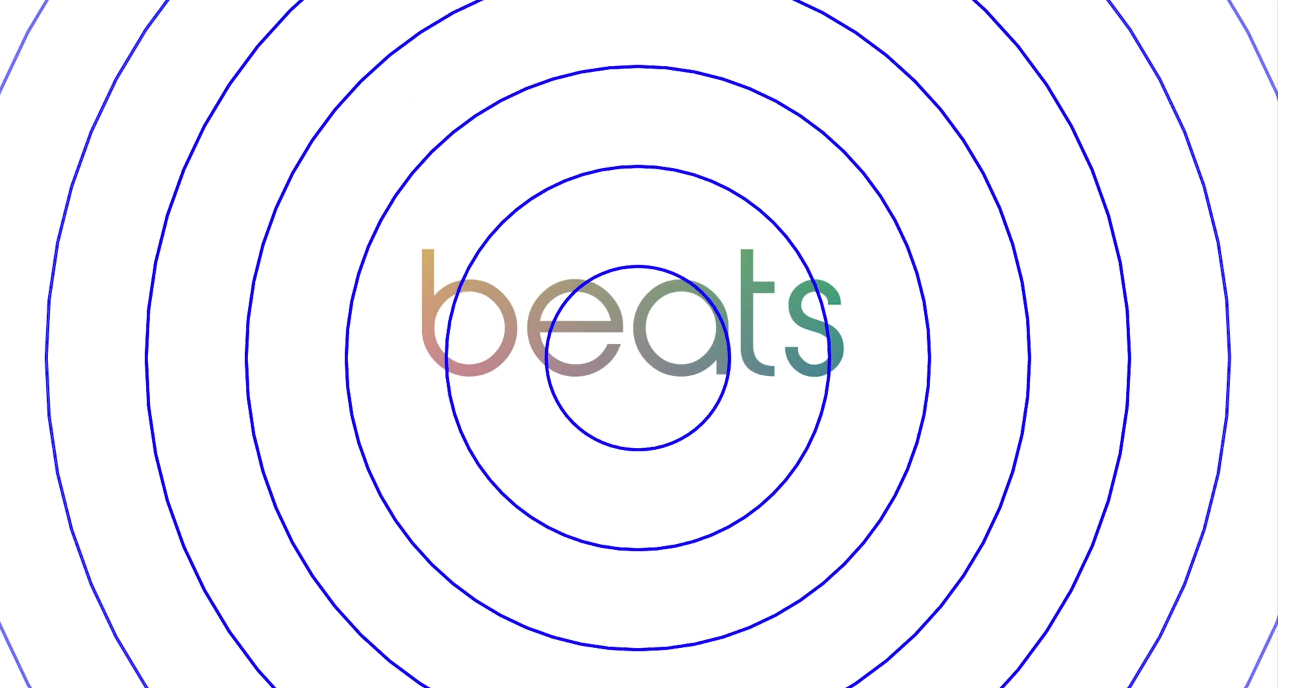 I started storyboarding of what I wanted the video to look like. I brainstormed some commercial words that would highlight beats. I wanted to play with the logo at the beginning to introduce people to the brand and also show different diversity that anyone can listen to beats.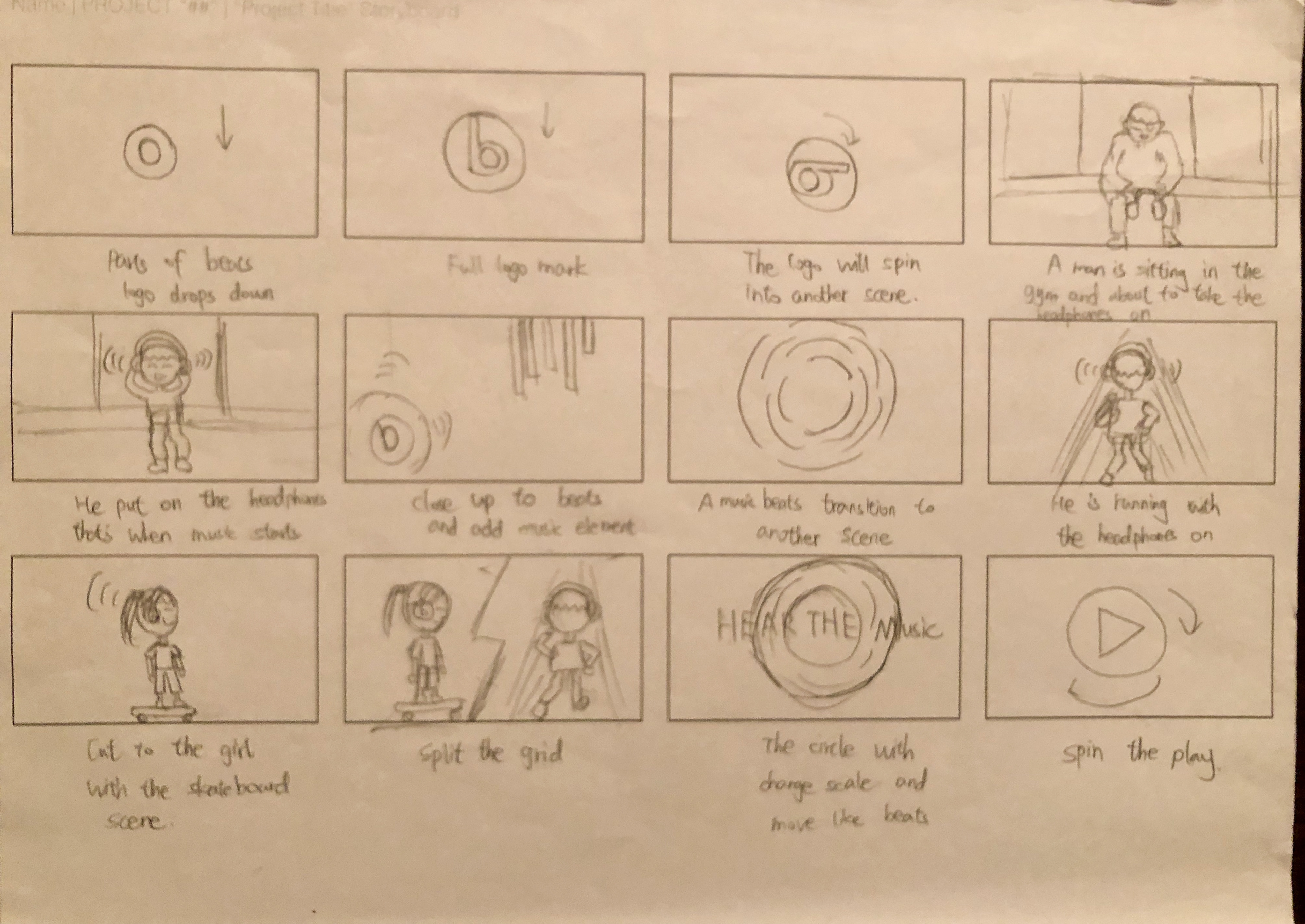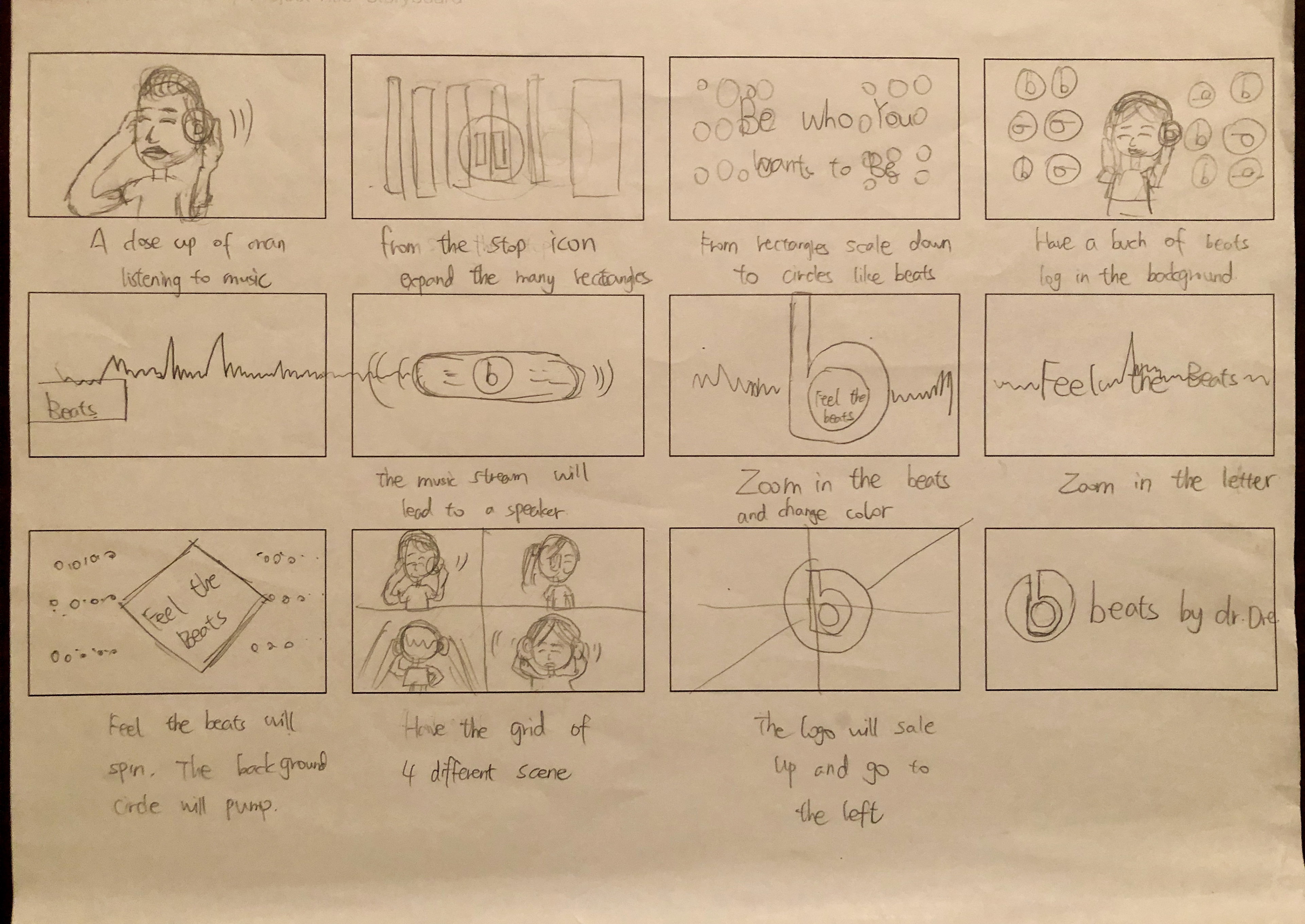 I want to show the logo more movement and alive. I plan to add some music element such as the speaker is playing, and the music wave. I did some research for the beats brand guidelines like the color palette and type. I decided to use red, green and black for the color palate. For the type choices, I wanted to use the similar font as the beats logo font, and I used Futura for the commercial words in the video. In addition, I wanted to add glitch effect to show a sense of vibration of the music.