BRIDGE is an app that helps international students to build their community in a new country and make connections with others. It allows users to explore the places nearby, chat with other international students, and explore events on-campus or off-campus events. The app provides a platform for them find a leader based on their bios, or become a leader to help others.
Many fellow international students
having trouble adjusting to school and build connection with people
 in a new country on their initial arrival.
 A way to
connected to each other
and have a chance to
reach out to necessary life resources
so they can feel
inclusive
in a brand new environment.
User Researcher, UI/UX design, Visual Designer.
Sketch, Invision, Adobe Illustrator
Alyssa Fowler, Jem Castro, Sara Alkhalifah.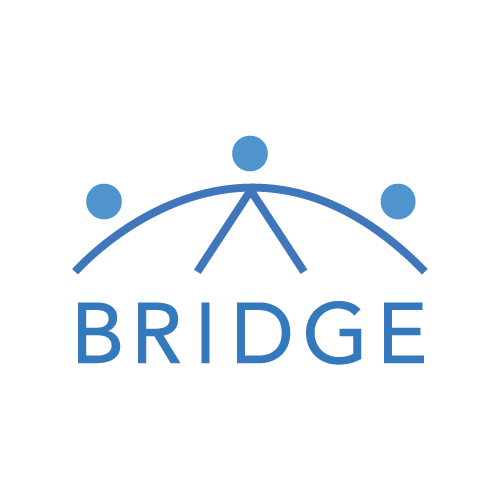 In 2019, the total number of international students enrolled in US colleges was 
1,095,299
, making up 5.5% of the total US student body:
431,930
undergraduate students, a
-2.4%
decrease from 2018. 377,943 graduate students, a
-1.3%
decrease from 2018.
When I first came to the US as an international student, I spent some time to adjust everything. I don't know where to find events on campus and within the city. I wanted to know where do people often get groceries, where is the best transportation.
Help
new international students
to
adjust better in a new country
so that they will know exactly where to go and what they need after they arrive.
I did some interview with couple of my Chinese friends  who are also international students. During the interview, I asked about their first expression when they first came to the US, things they would like to know, the struggle they faced and how did they overcome the obstacles. Here are some of the questions I gathered through this process and used it to create personas. Based on the interview, I got see their different perspective and understood what they need when they first came to the United State.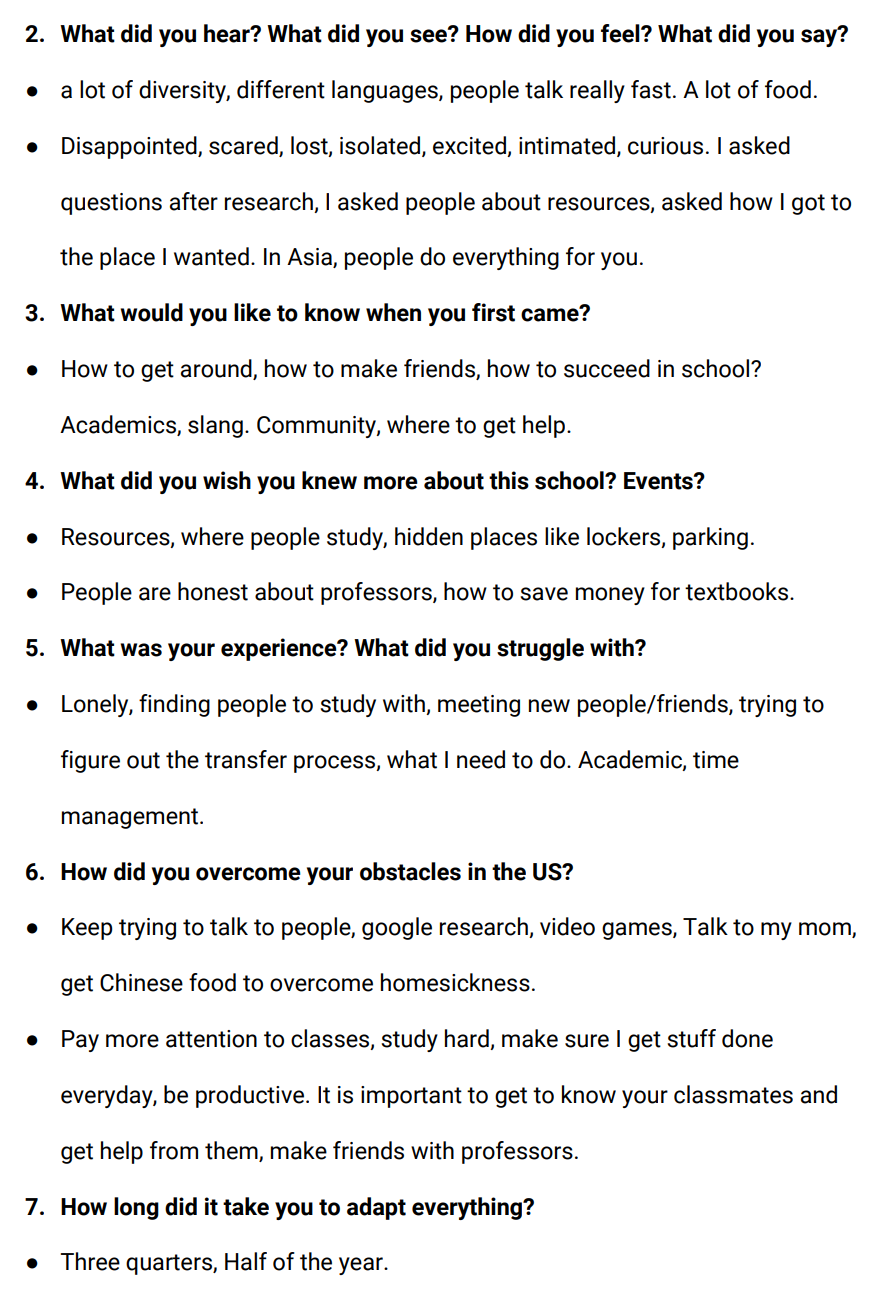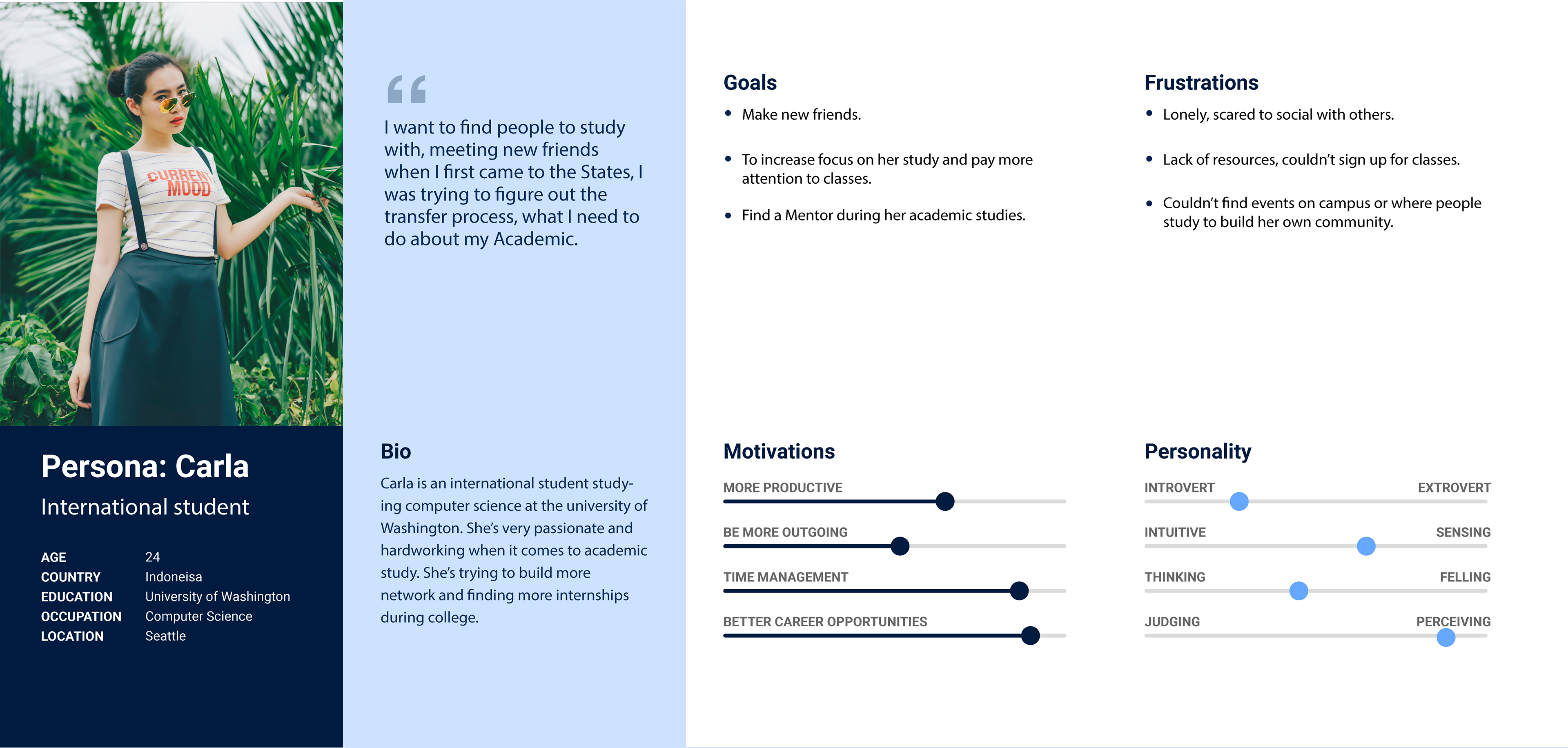 After discussing with all of my stakeholders, I created an information architecture based on the interviews. They agreed that I should make an app that can connect international students with local people who want to be their orientation leader/mentor, or just people who want to answer your question about the country. The app can include a map,  like a recommended place to visit, and events that happened on/off campus. Therefore, I made five menus on the side bar for the students after researching and looking at it from the user's perspective.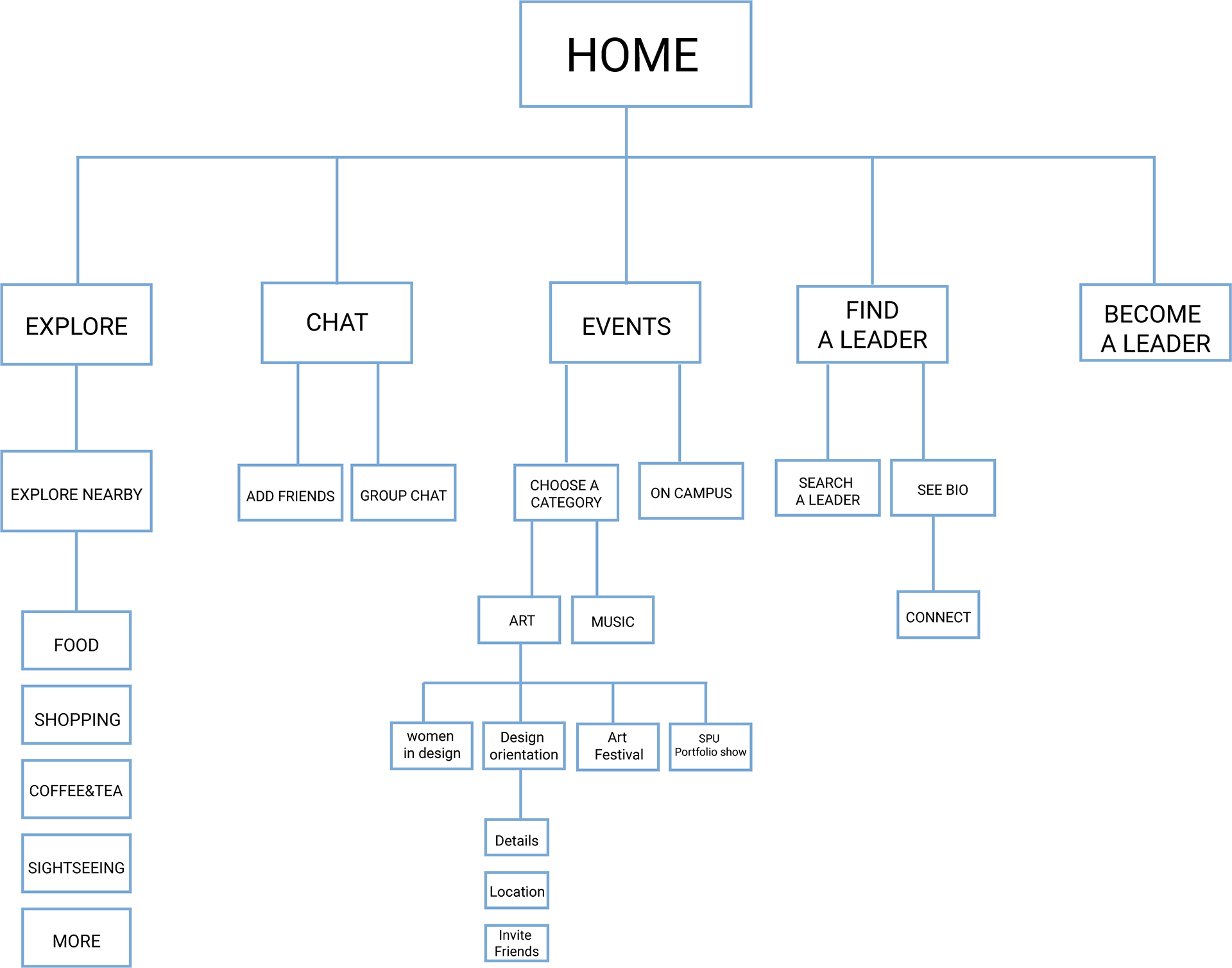 I looked up Pinterest and Dribble for UI inspiration to developed my concept for an app that would allow users to find events, navigations, group chat. I did some sketches of how I want the logo to look like with some human interaction. I decided to put the dots as three people, and the arc represents the bridge as people's shoulder that connect them together. I also did some sketches for the layout in my application.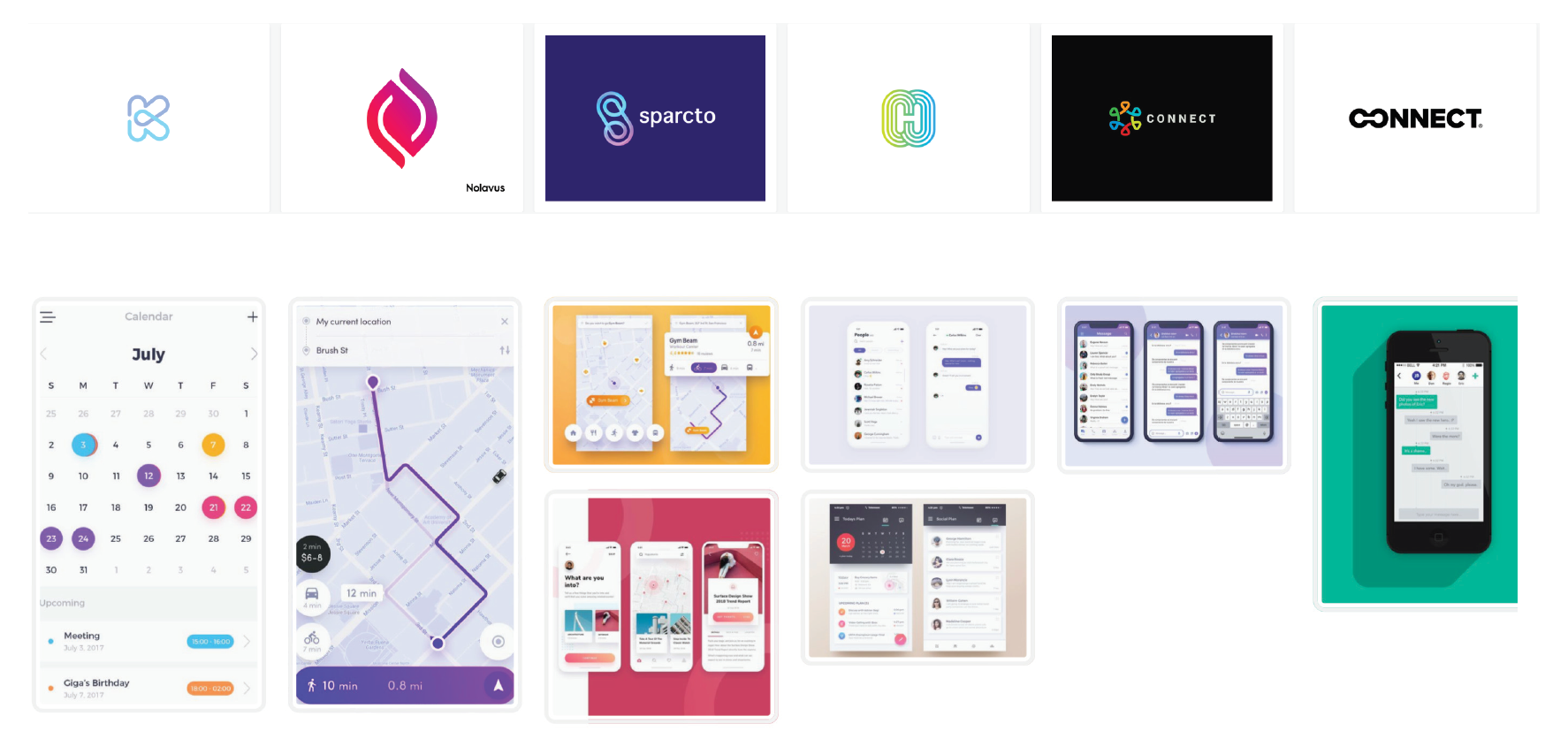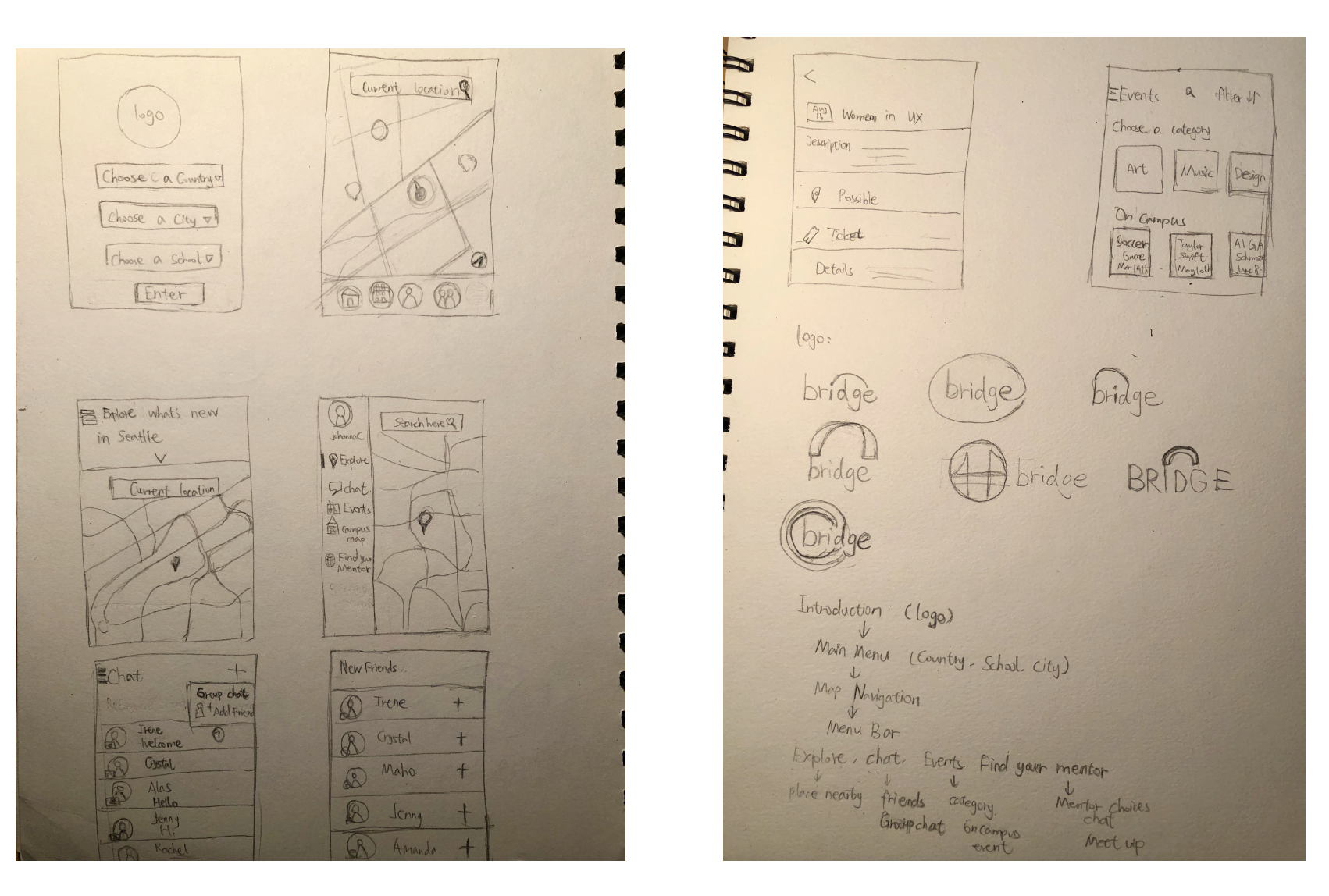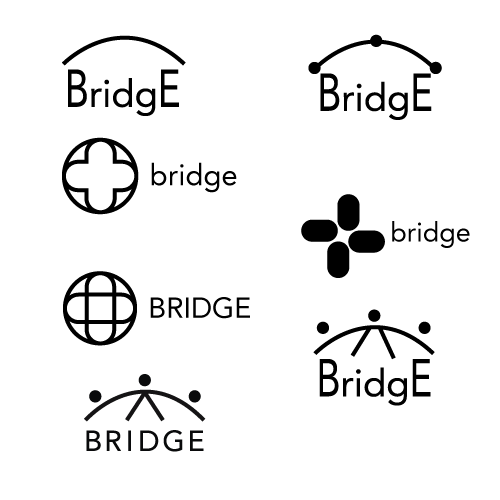 I choose pink and light blue for the logo as well as the the prototype. The blue and pink create a sense of young energy. For the type choices, I choose the Avenir and Roboto which are san serif fonts and they look really clean.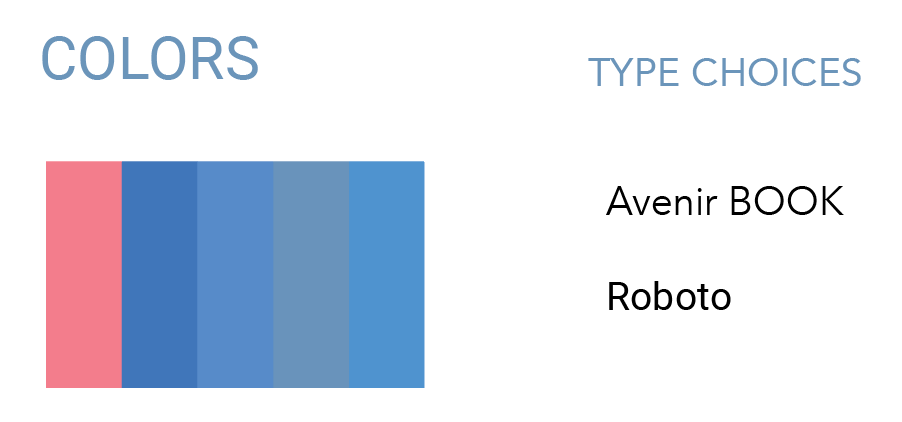 The goal of the interface for this app is to develop clean simple design with the consistent color scheme and icons for users to engage more in this application.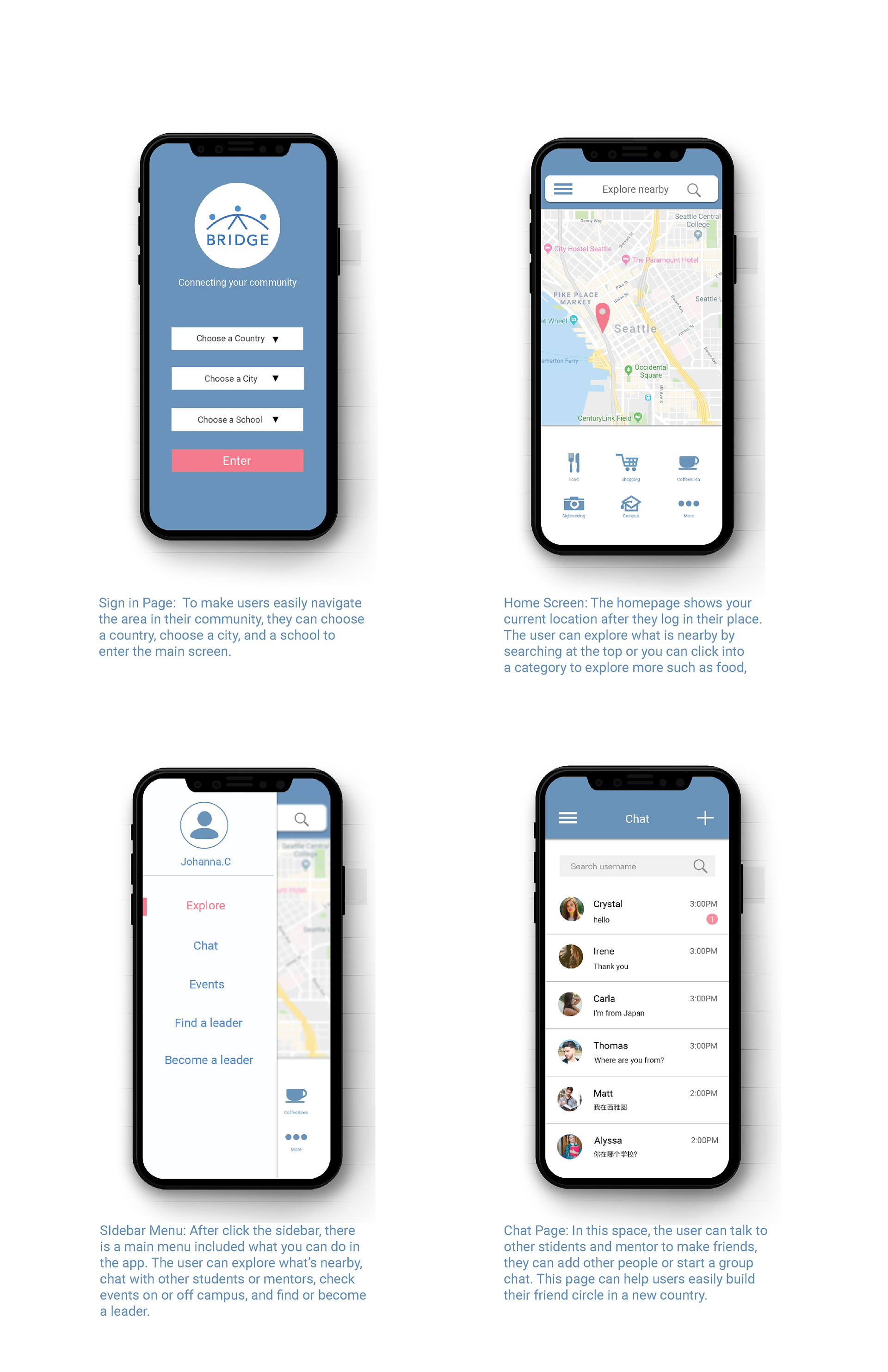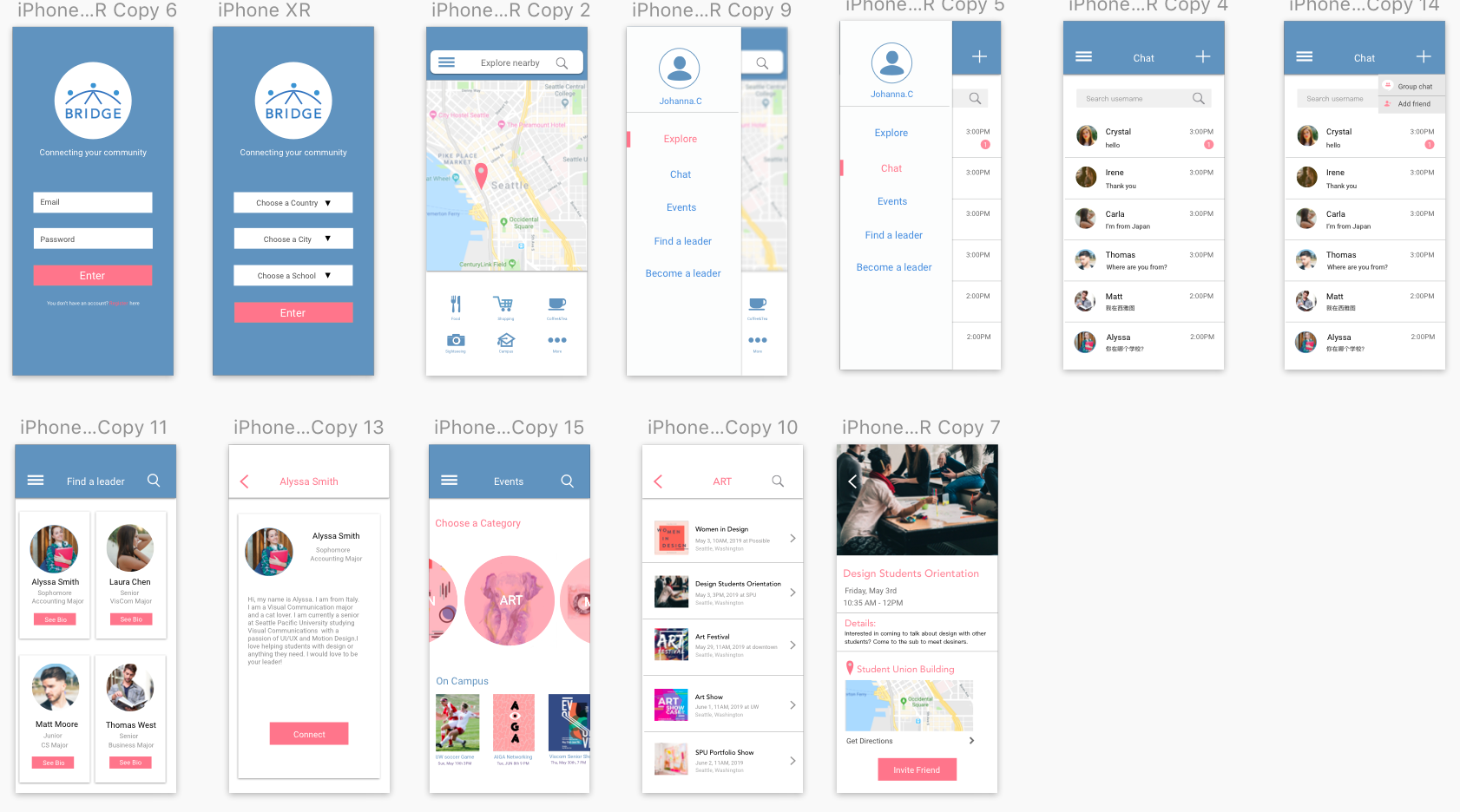 ​​​​​​​​​​​​​​PROMOTIONAL MATERIAL
I also created promotional material to marketing this brand so the international students can feel more embraced by their community. They will receive a couple buttons and a bag with goodies when they meet with the mentors.