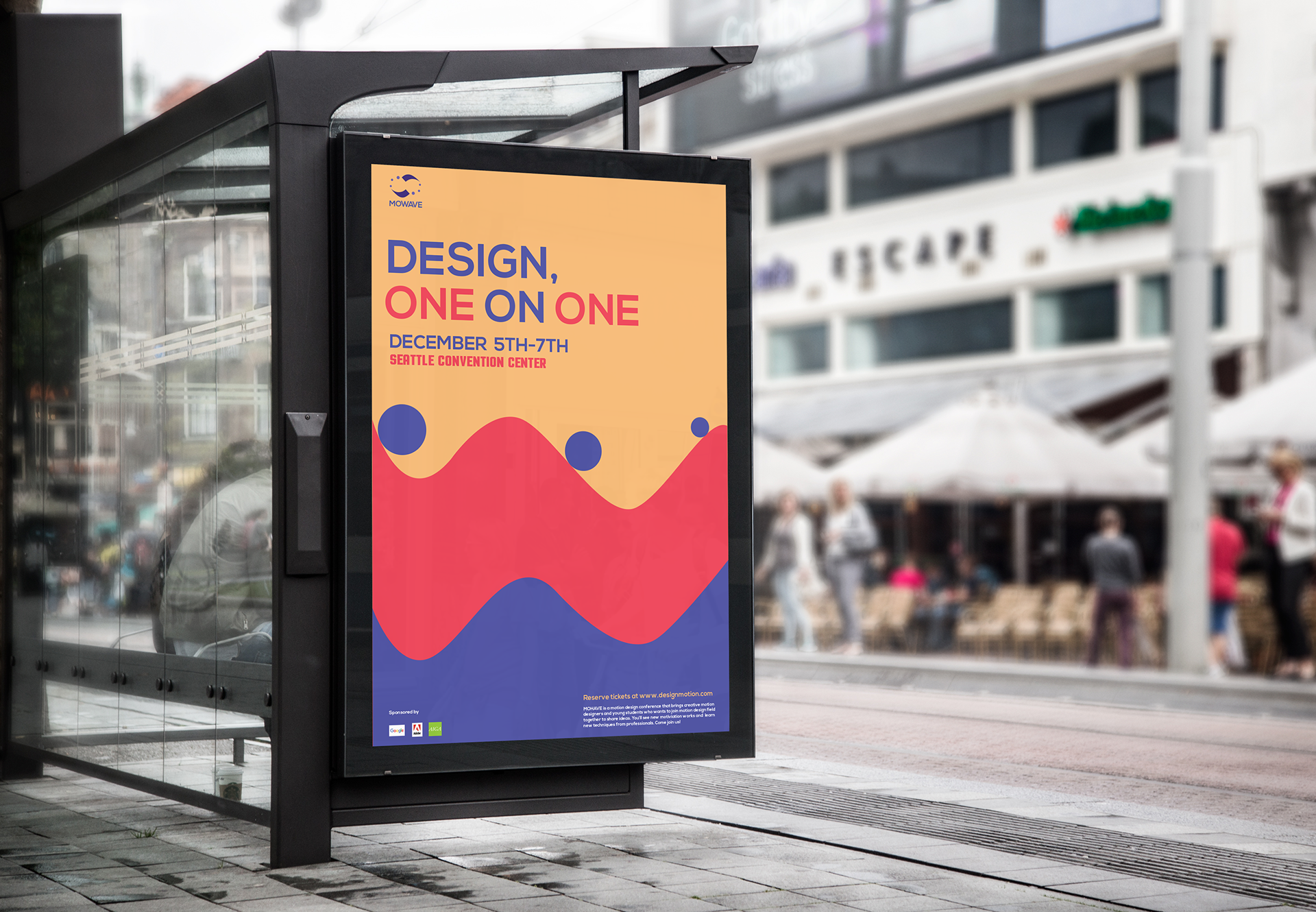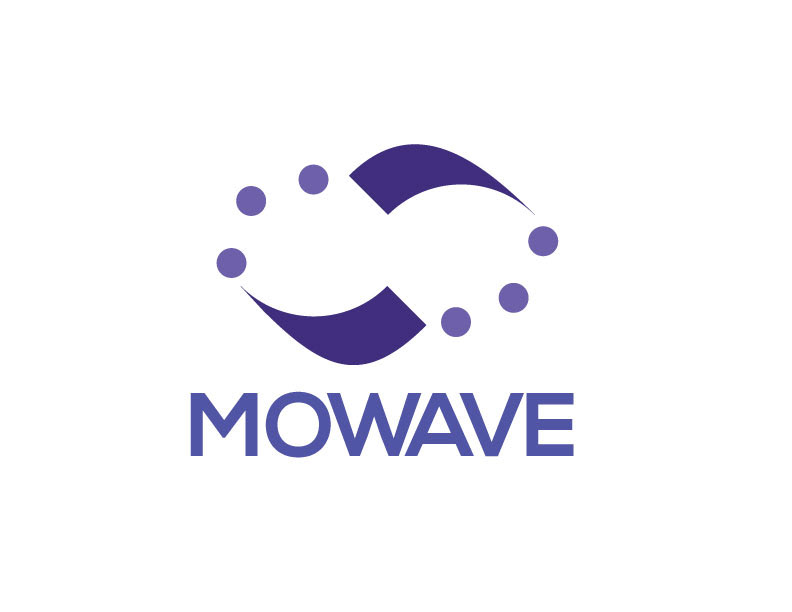 This project is about developing a brand for a design conference that can apply to different media. The conference theme I choose is motion design which is for professional motion designers who work in the professional field having one on one with students who want to join motion design field and share ideas with one another.
INFORMATION
The goal is to make their design interactive, promote design of motion around the world by allowing people, students and professionals to discover artist, movies and meet one another. 
The mission of the conference is for professional motion designers who work in the professional field having one on one with students who want to join motion design field and share ideas with one another. They will listen to professional motion designer's experience from various company. The speakers could be from Disney, Pixar, Google, digital kitchen, and there will be workshops like animation, film making, after effect.I would like them to feel engaged in the conference and networking with professionals.
From age 20-50, motion designers who work in a creative field or student who study in motion design. They like music, mobile graphics on apps, watching movies or animation, and making films.
Branding, Motion Design, Storytelling, Research, Visual Design, Video Editing.
• Using design as a strategic branding and marketing tool and consider design in terms of audience, message and       context.
• Consistent colors and graphic elements throughout the whole brand both in print and digital to make them visually       appealing.
I made a title sequence motion video for the conference. I experimented with food color and ink, filmed some bubbles in the tank to animate them in after effects. The whole video includes all the design professionals who will be speaking.
I incorporated the logo and brand colors to create a sense of vibrant and movement. I included the overview of the conference, the schedule, the speakers, session, sponsorship and partnership in my page spread.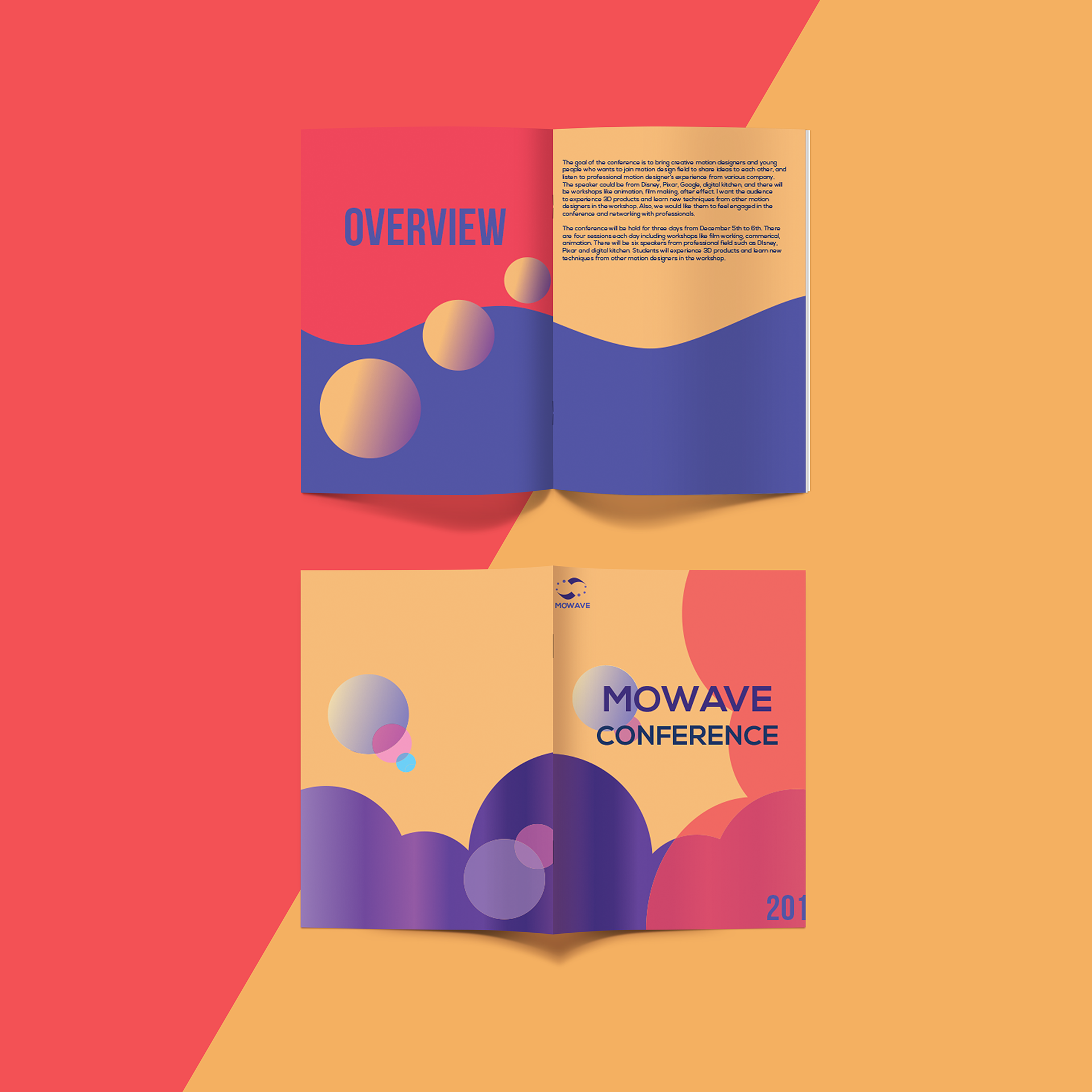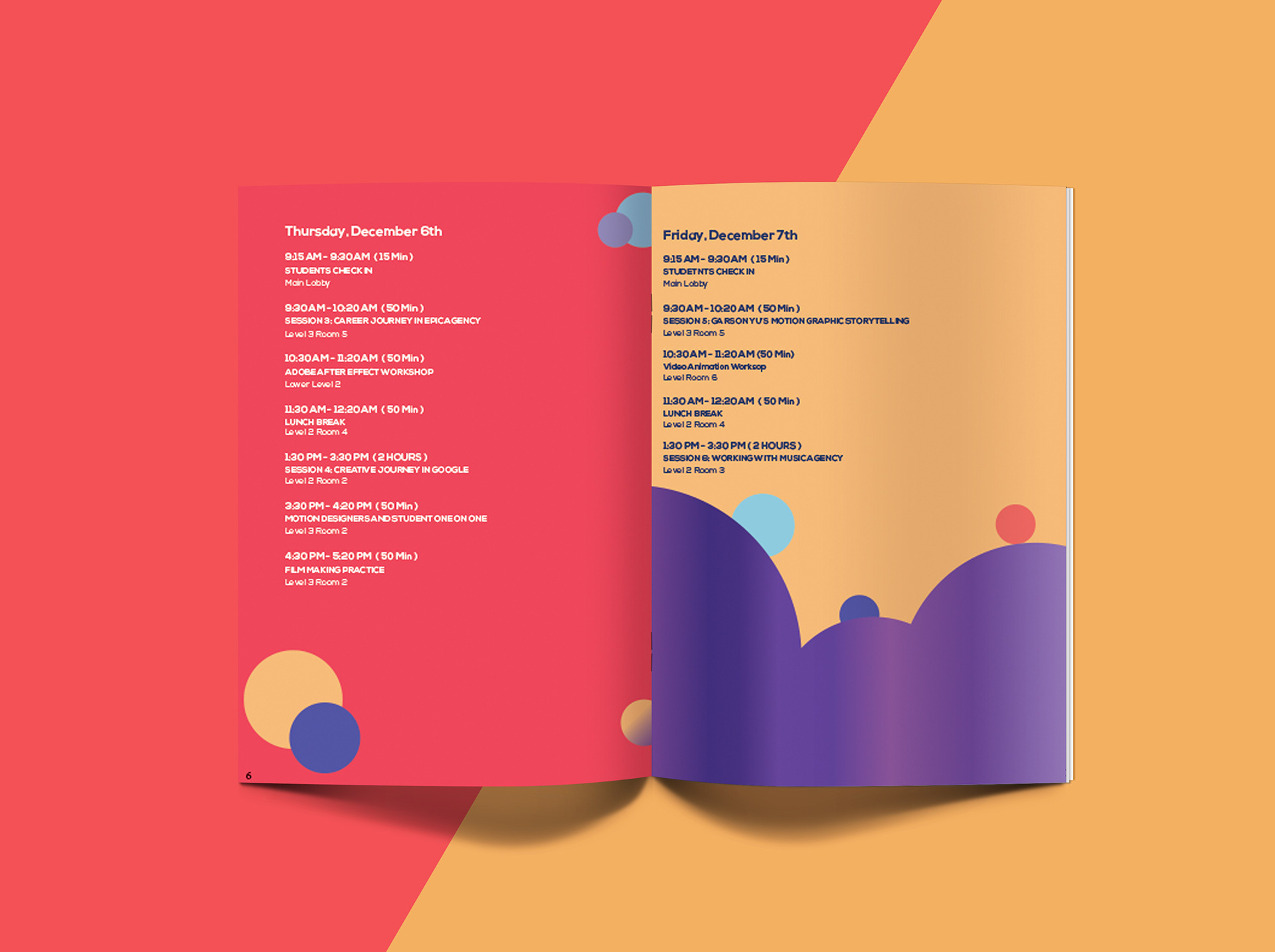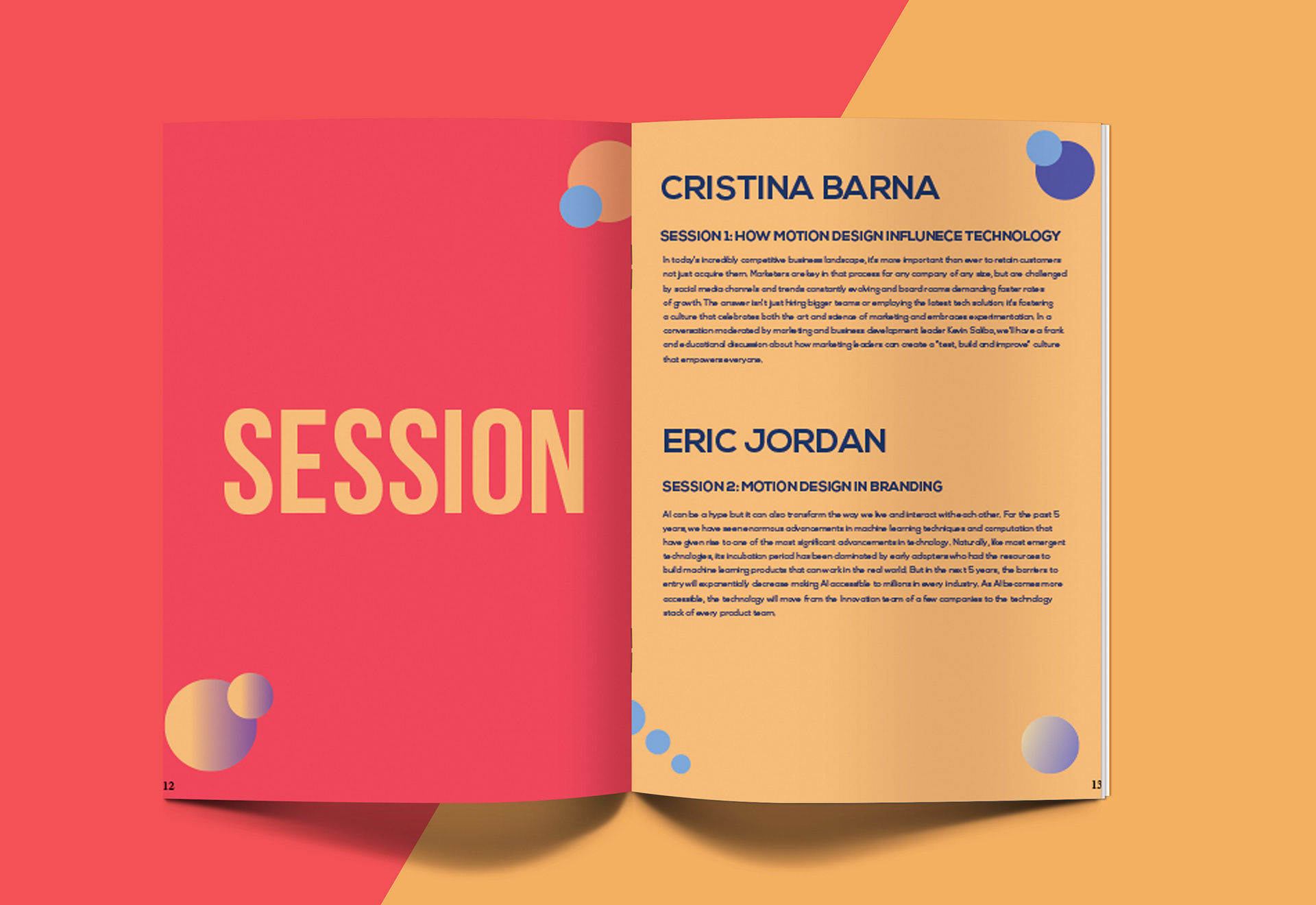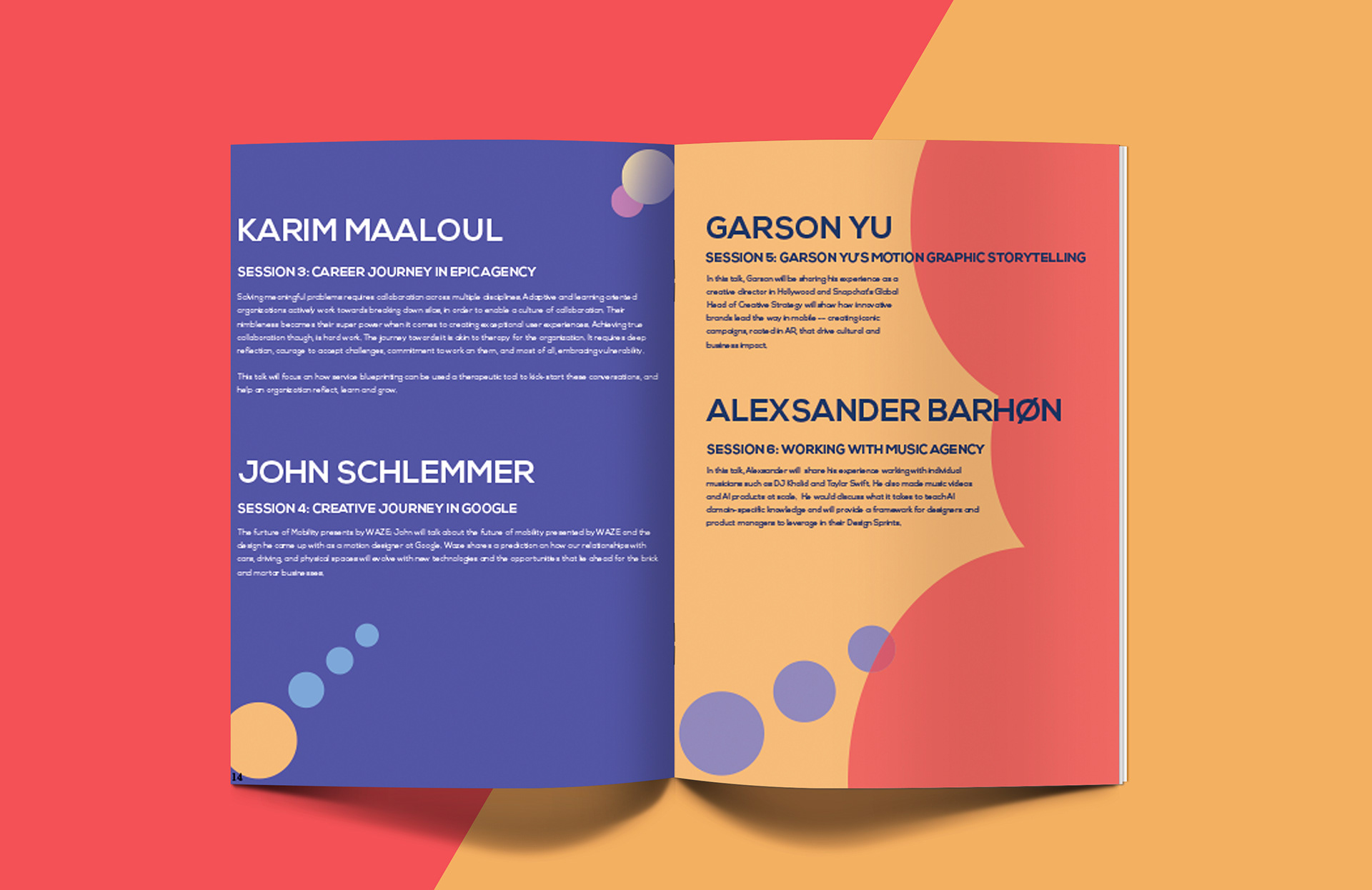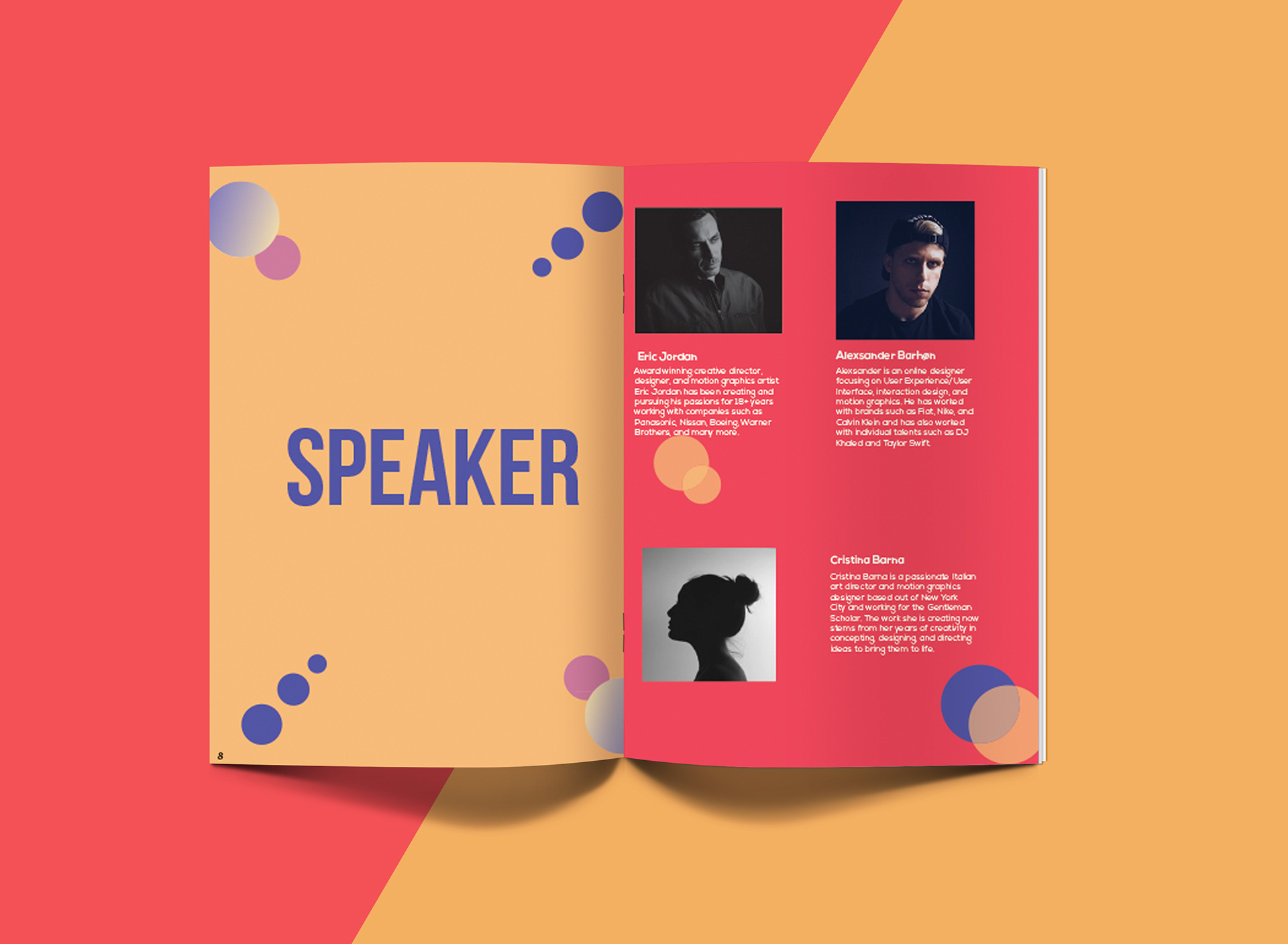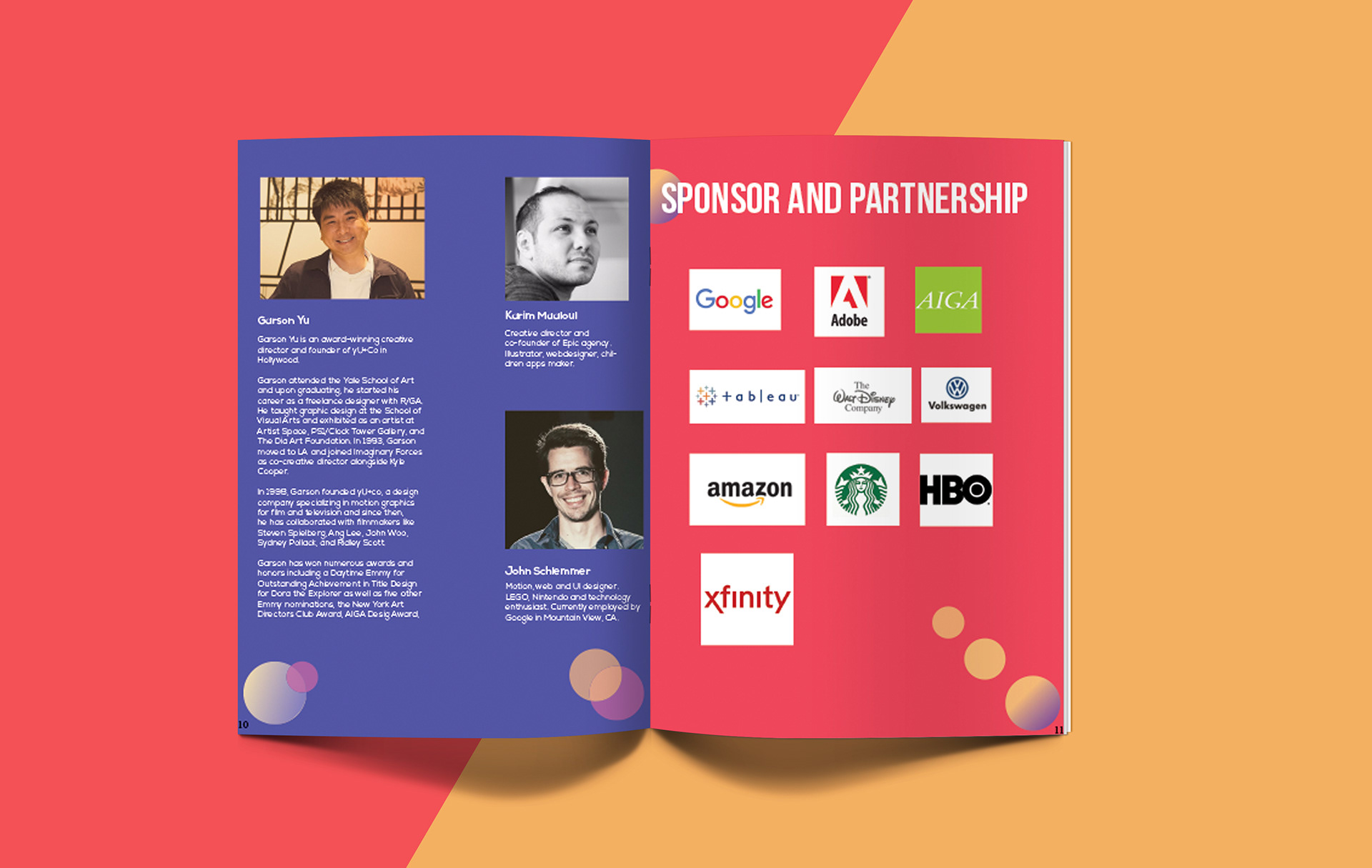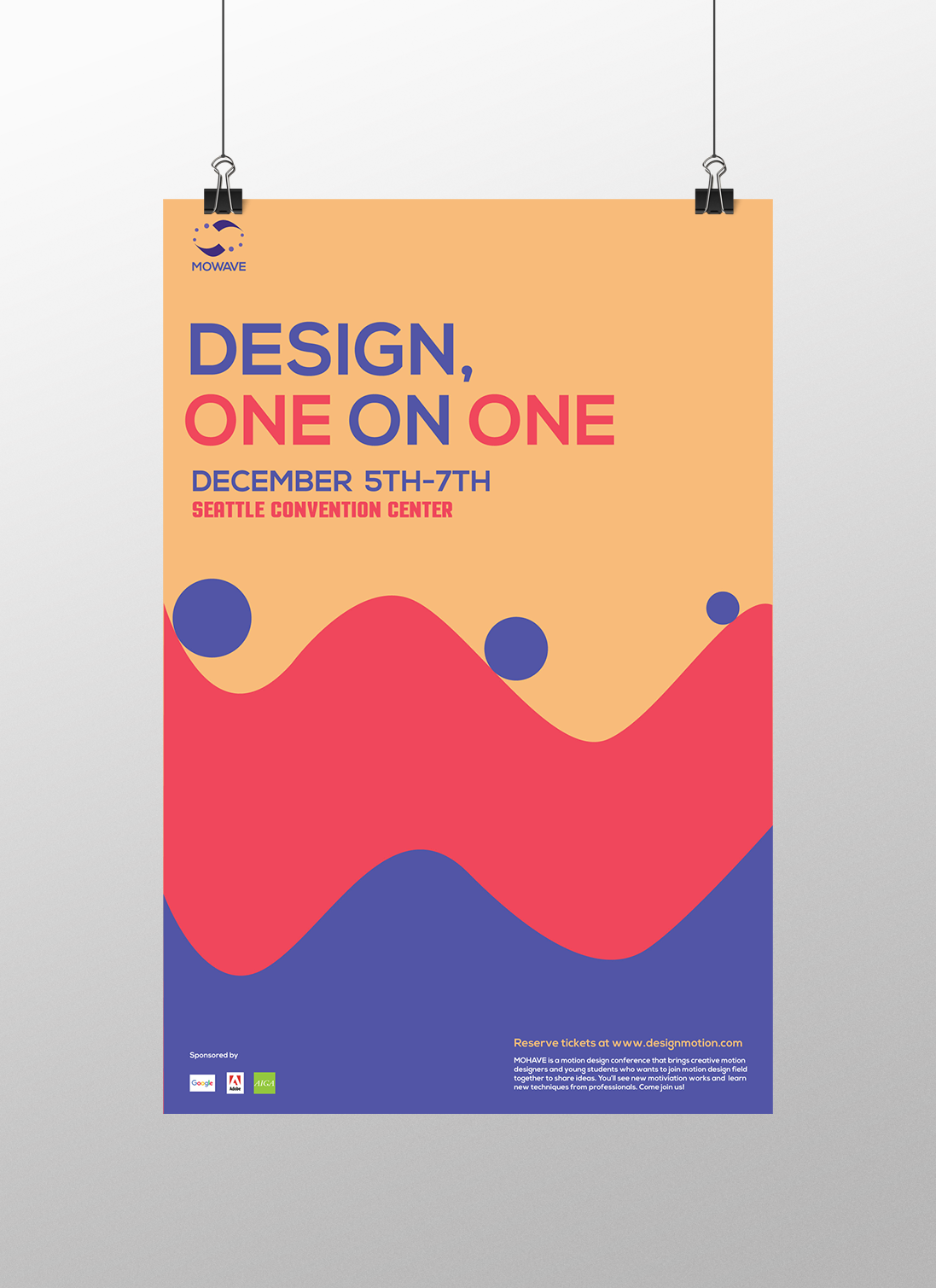 I came up with different names that can make people feel excited and mind blowing about the experience. I started with five different words that conveys movement and explored from there. Eventually, I decided to choose a name has no meaning but still emphasizes motion which is "Mowave"

 I did some hand on sketches and narrowed down to three digital sketches. I came up with a lot of the geometric shapes as well as the organic shapes to show motion. Some of them I incorporate with the type as well. At the end, I combined the circles and the two geometric shape. I want to use circle as the implied shape to show a sense of unity to bring the professionals and students together. It also looks like an infinity shape.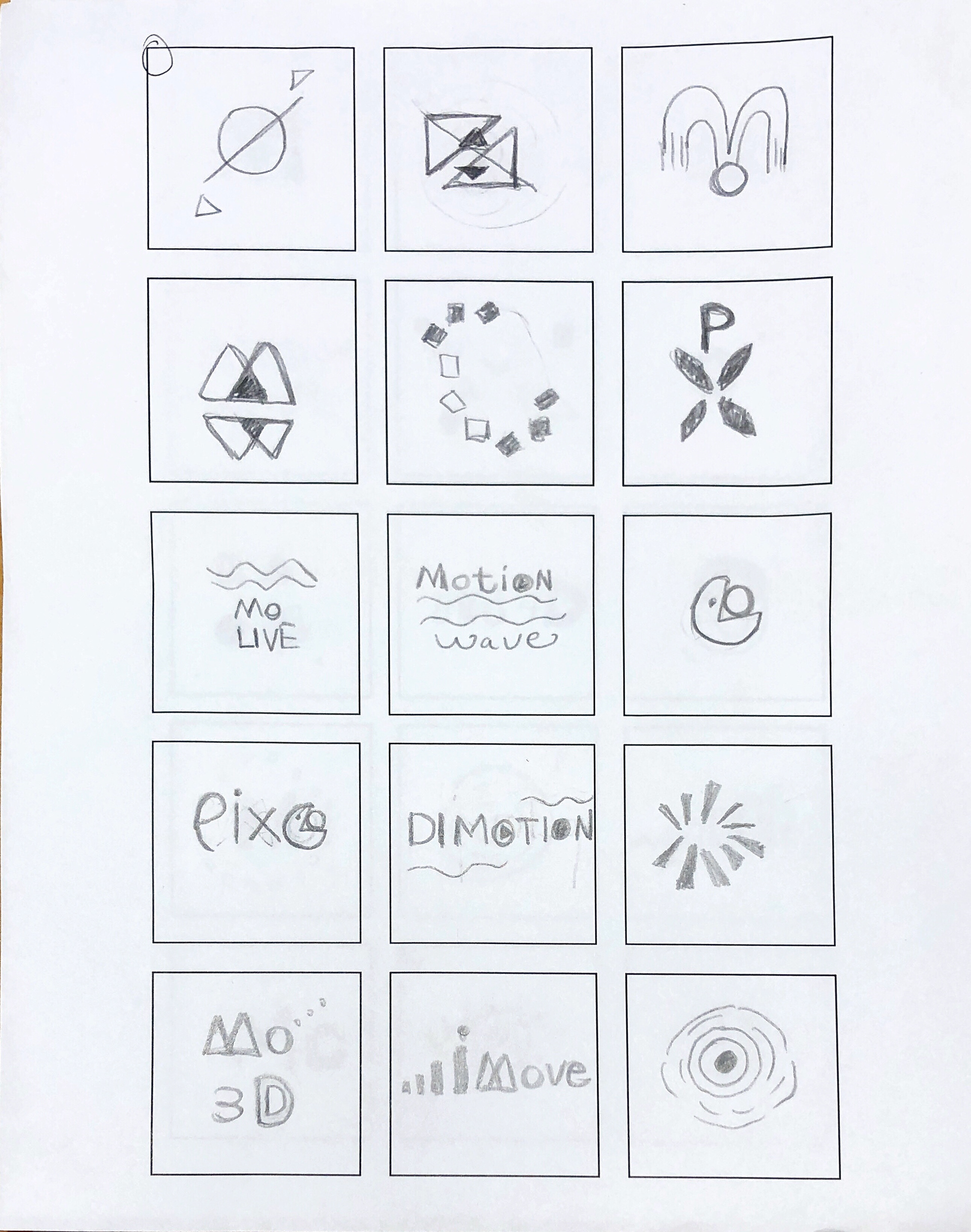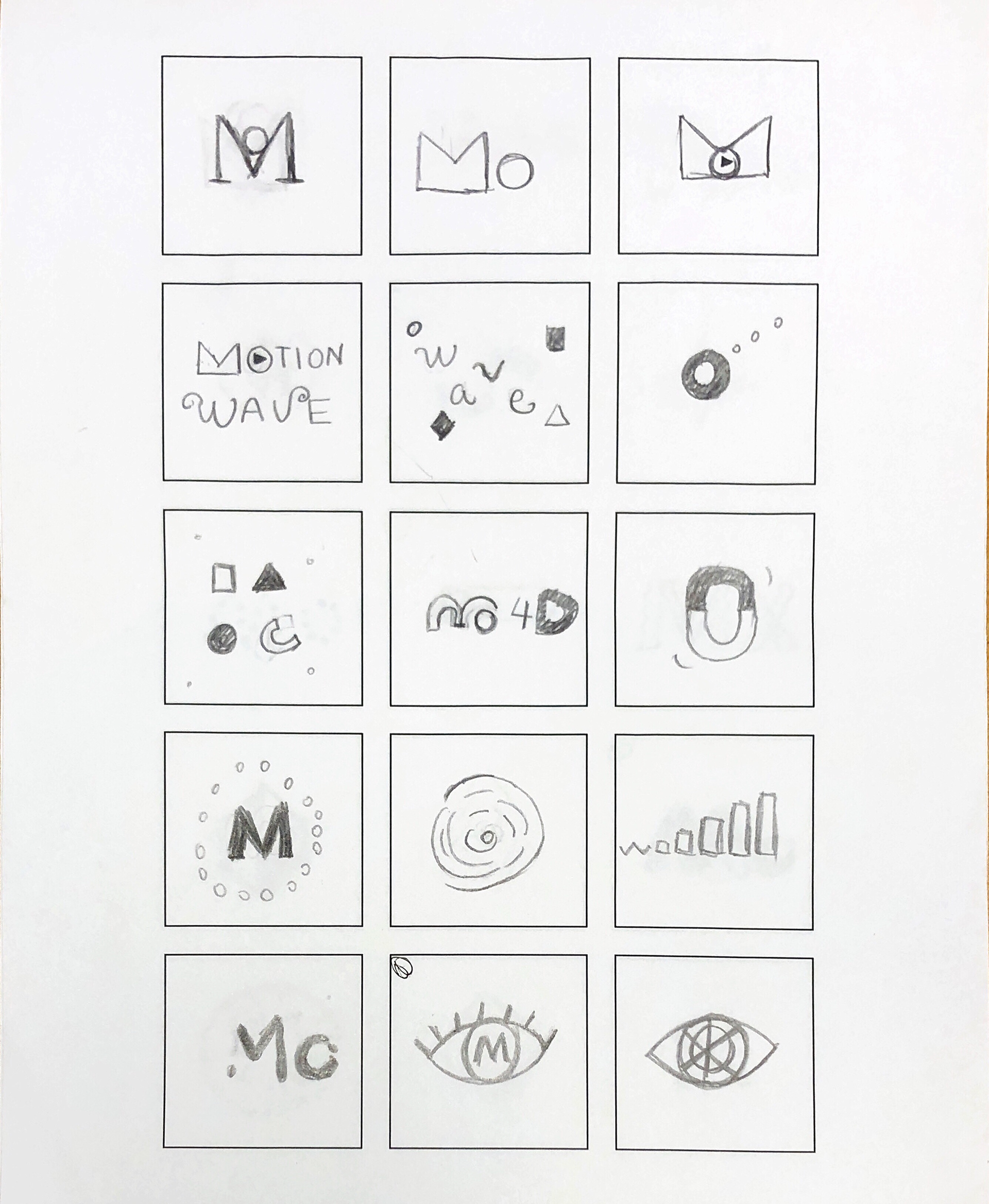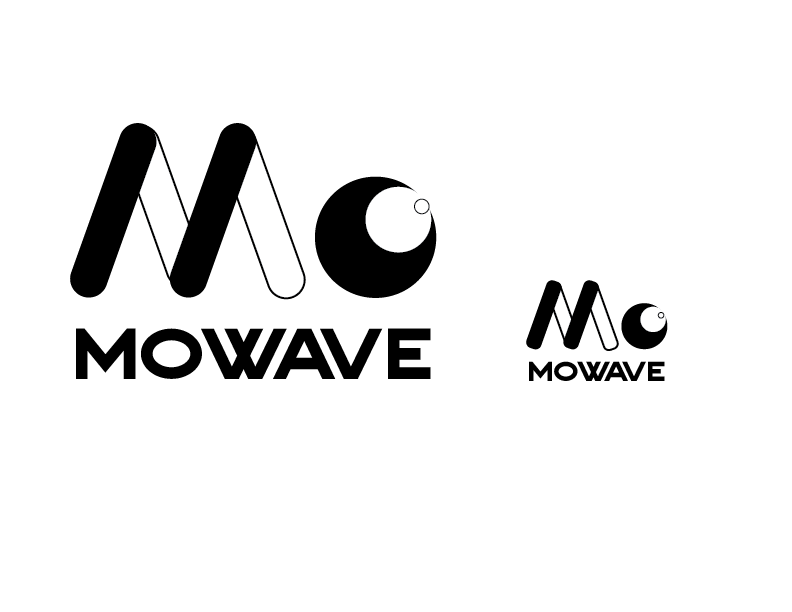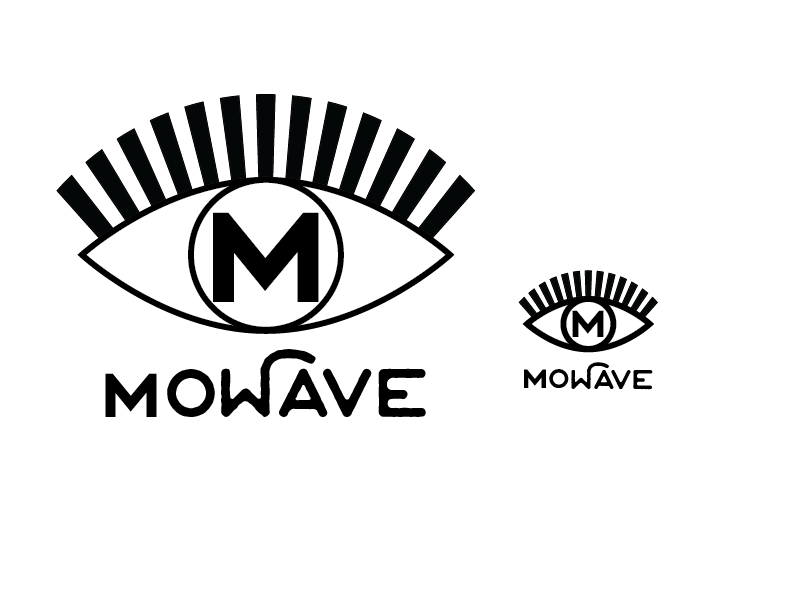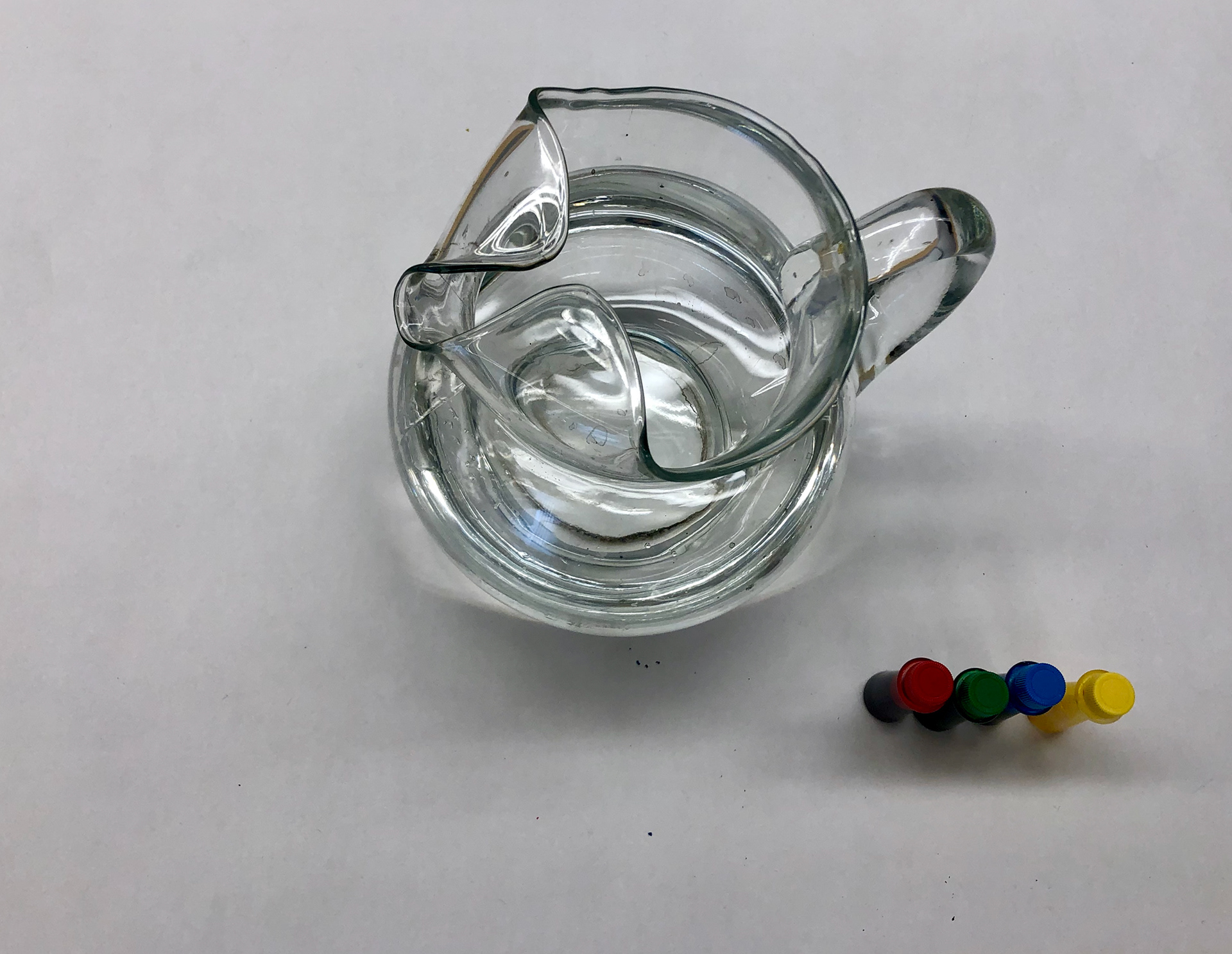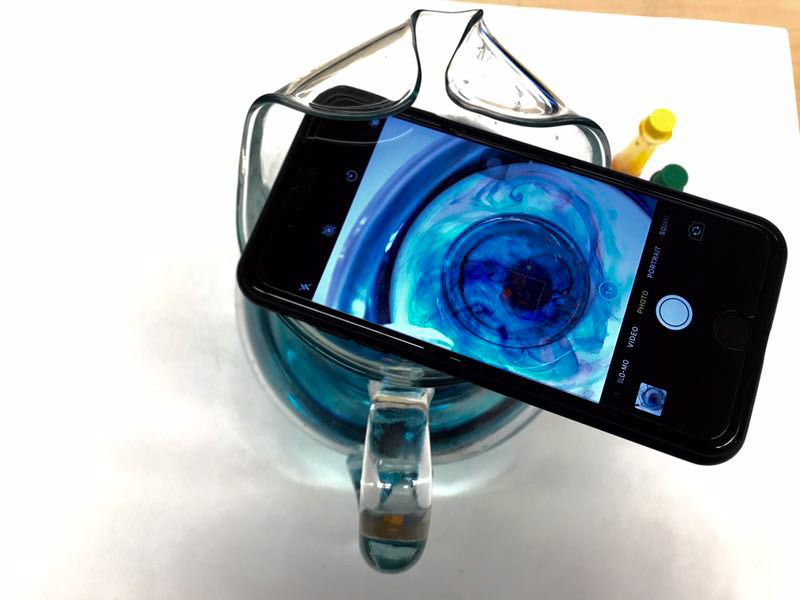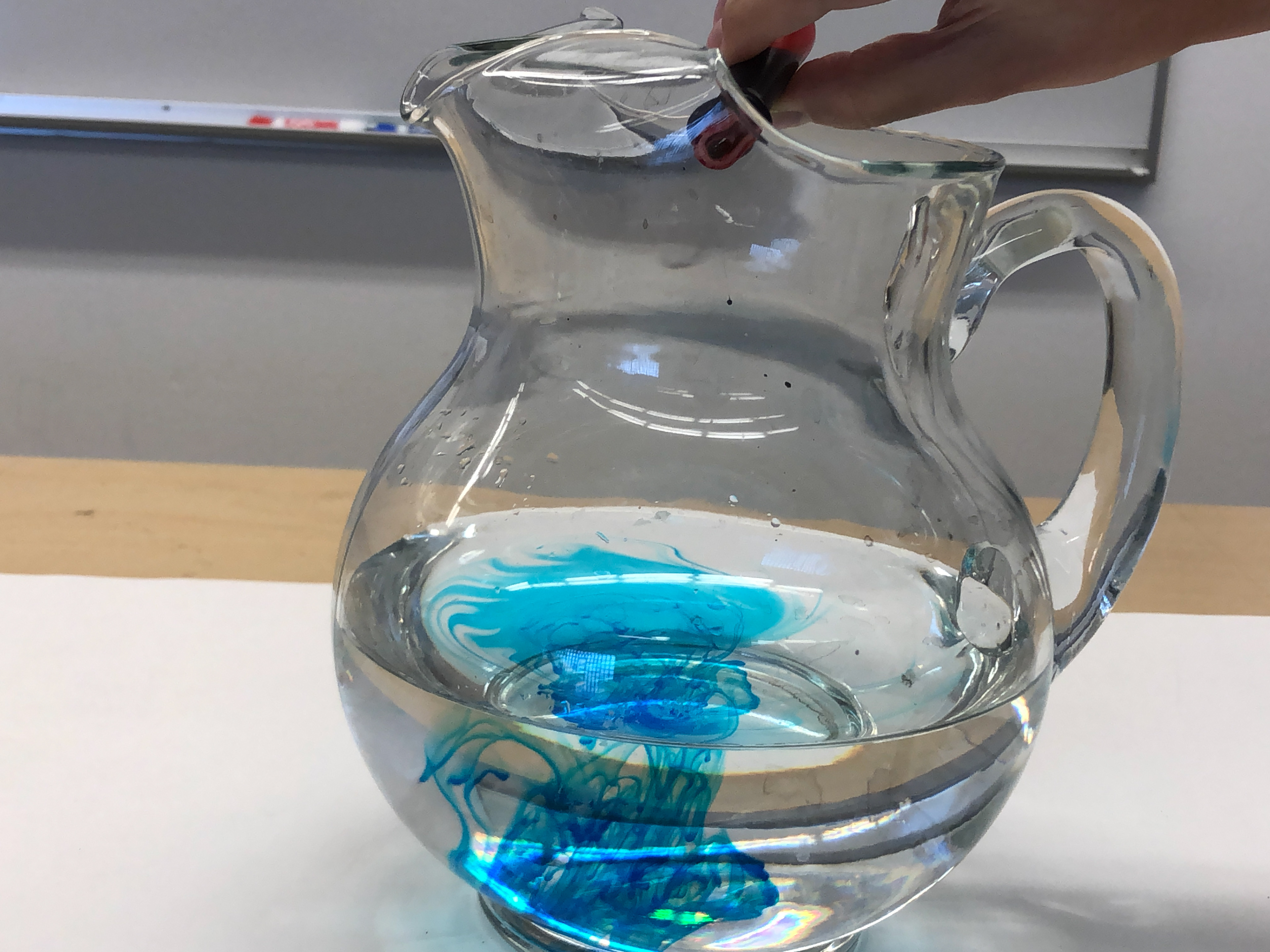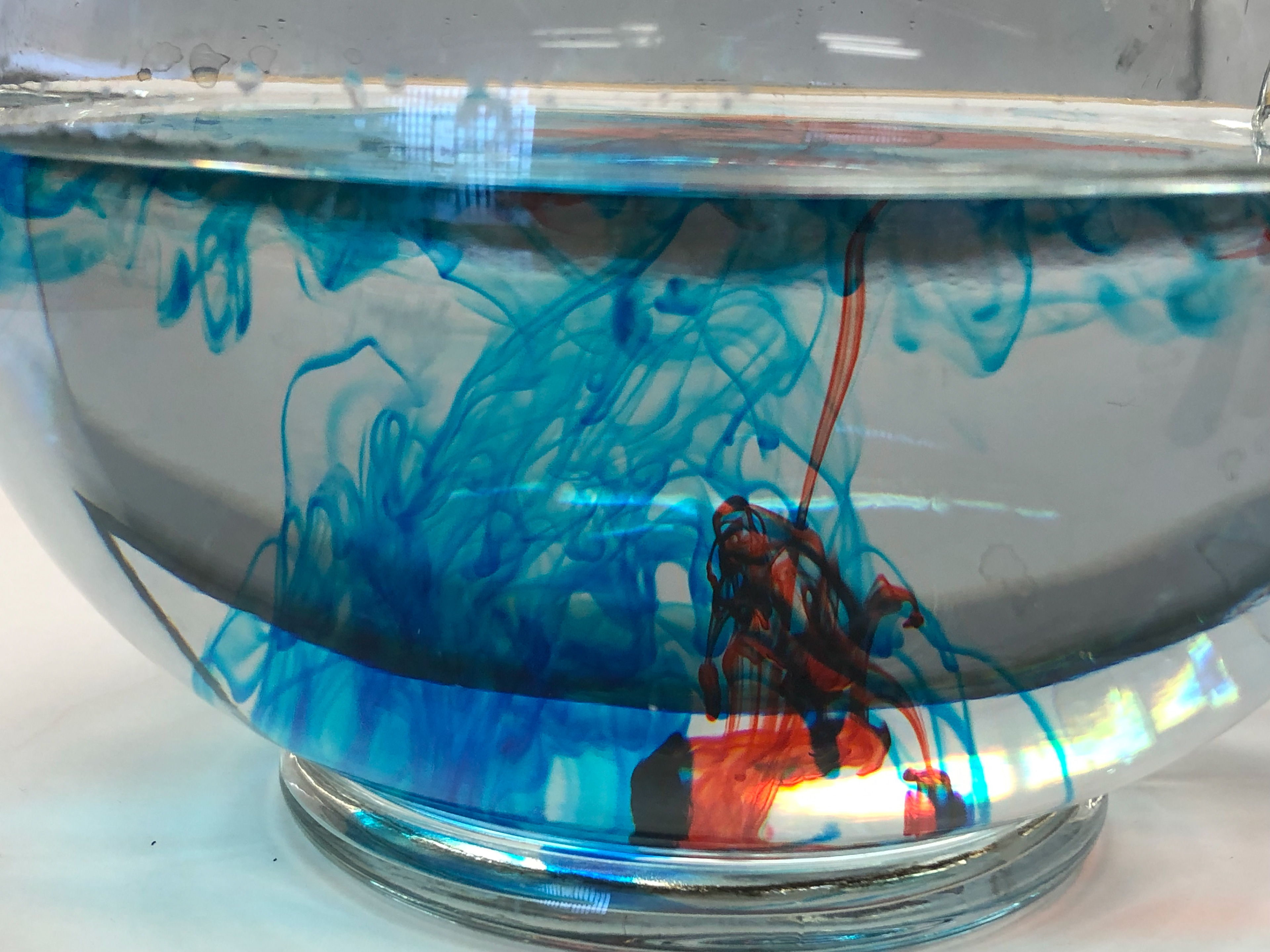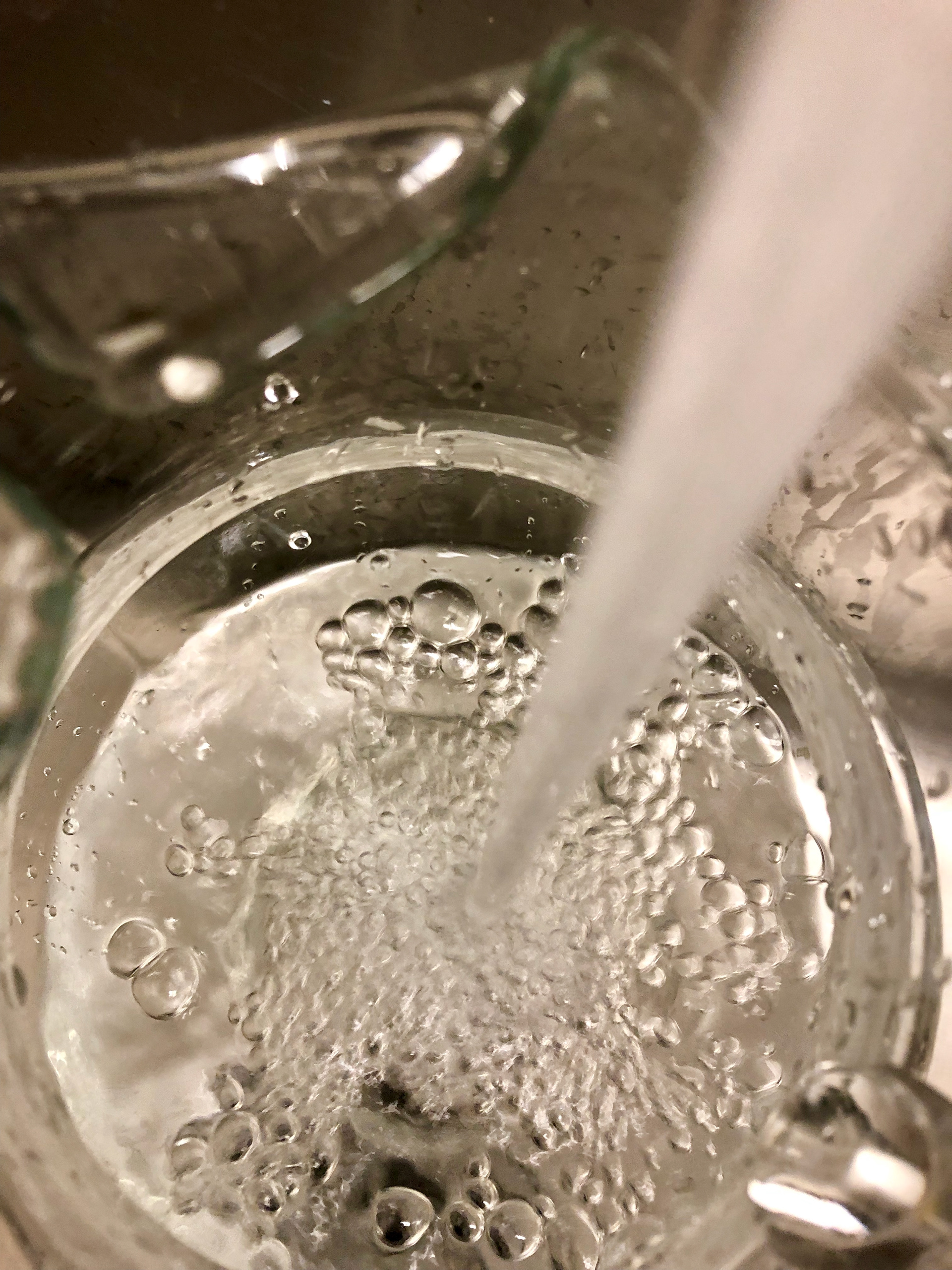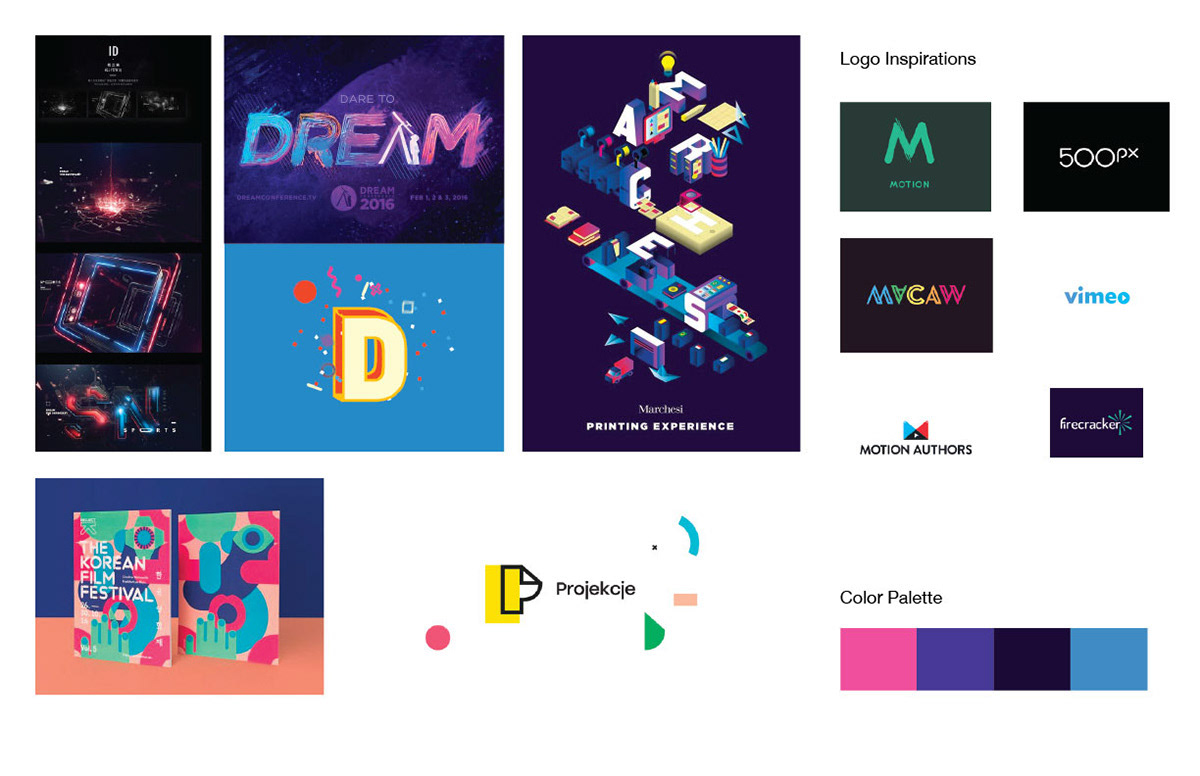 For the brand guideline, I want my logo to have some rich purple and blue colors, and add yellow and red for my complimentary colors. Based on the logo I choose, I decided to use san serif fonts for my logo. I choose Nexa Bold for the logo and my poster and Bebas Neue font for the headline of my booklet and posters, because Nexa Bold looks really clean and wide, especially the "O"is really rounded.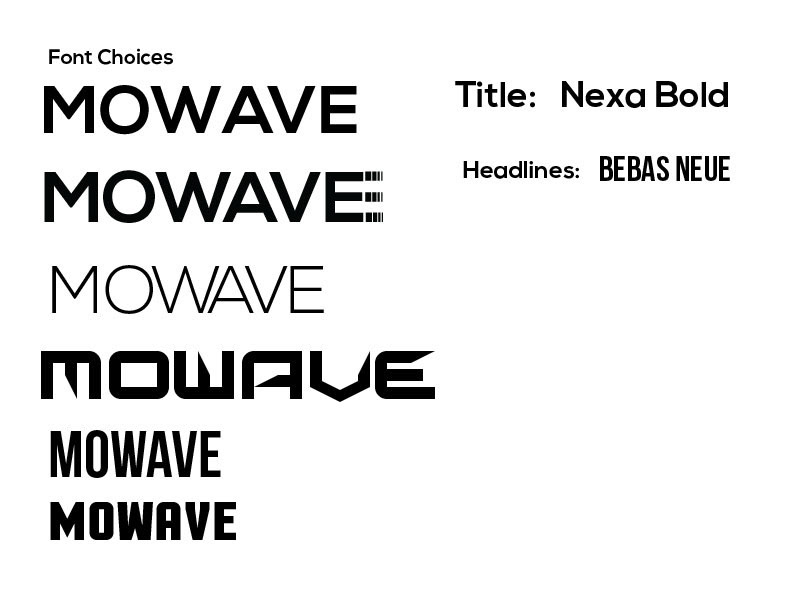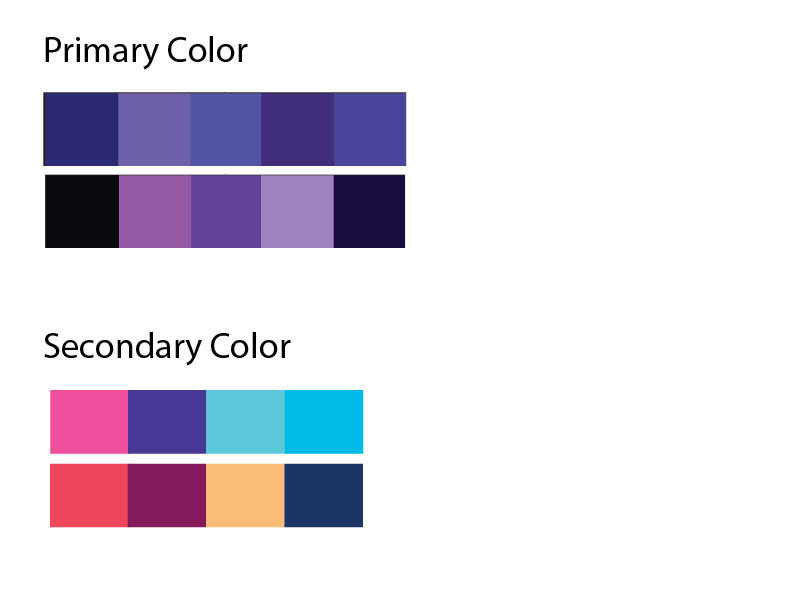 I made a few digital sketches for my poster idea. The first one was used circle shapes and gradient in the background to show unity, and the second one is more abstract and colorful. For the final design, I changed the title of my poster to my mission of this conference. I adjust the dates and location to look more organized, and changing the size of the circle to flow along the waves. Overall, it looks organic and the colors are consistent.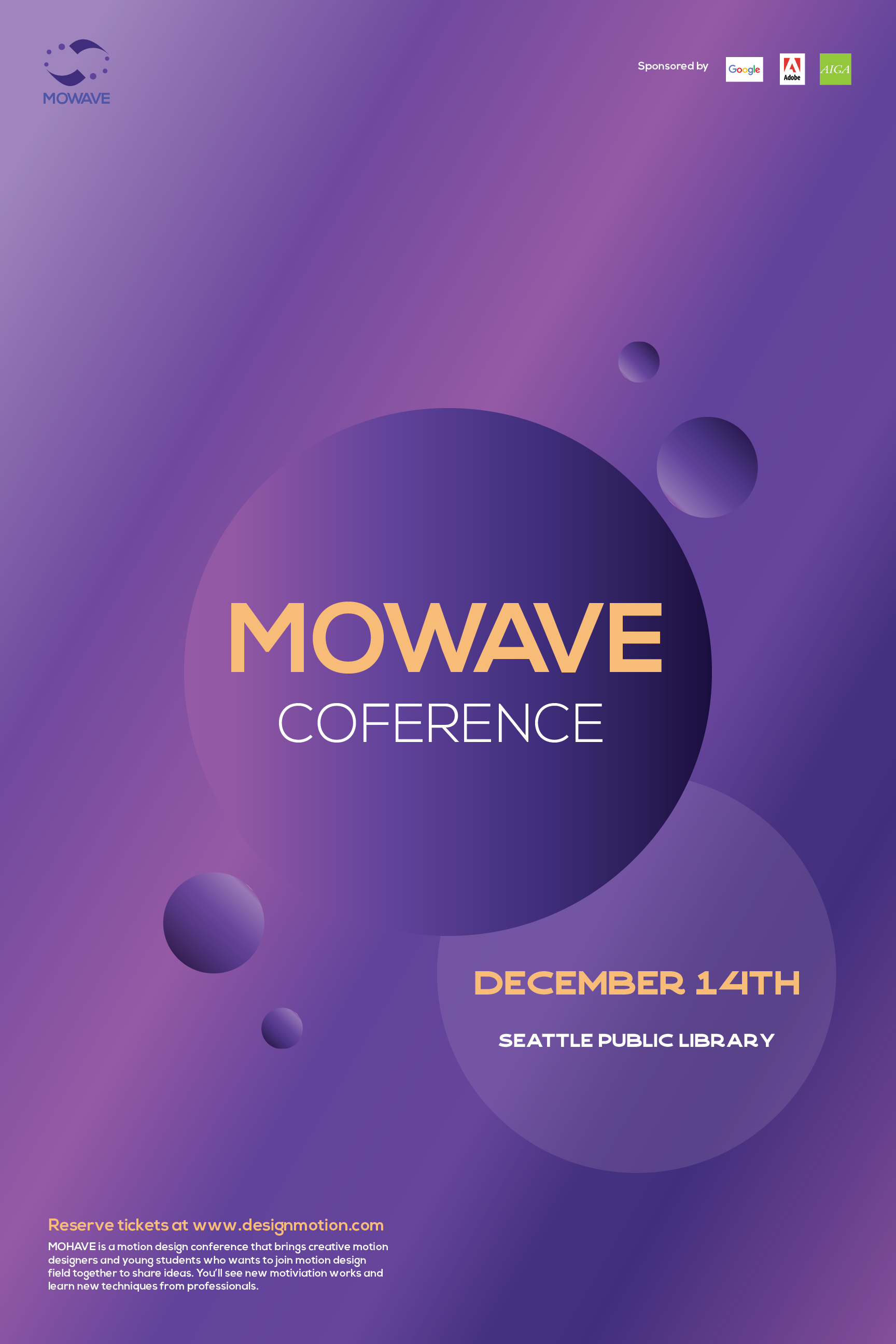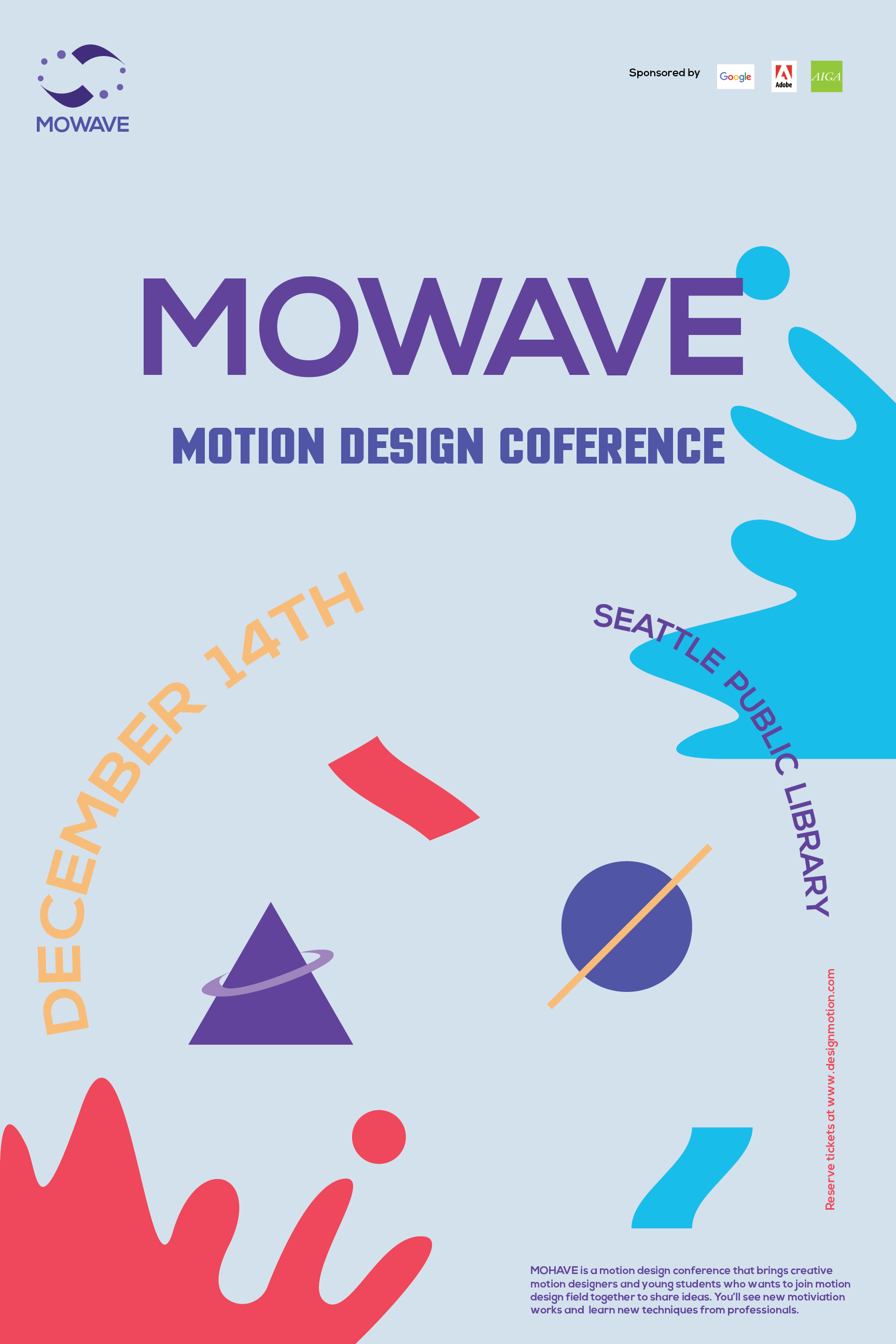 Share your GIF with the hashtag #mowave 2018 on Instagram and it will appear here on our screen

!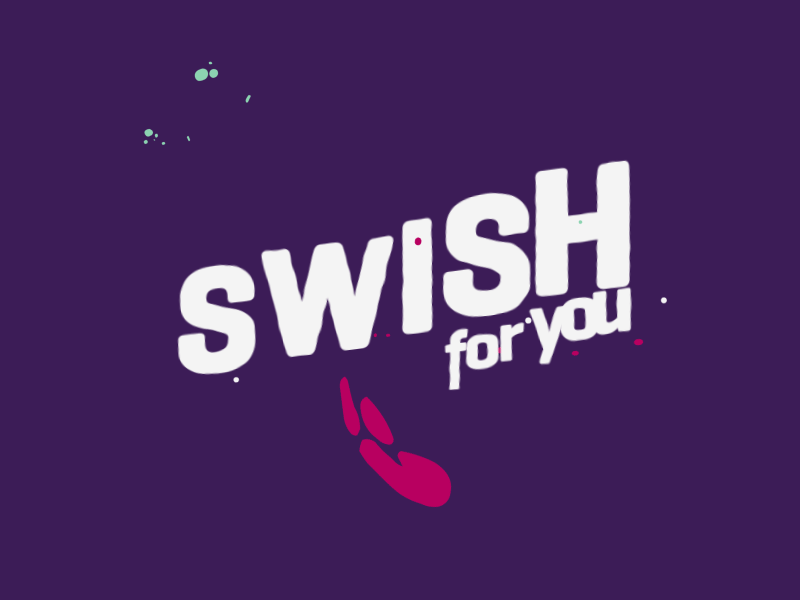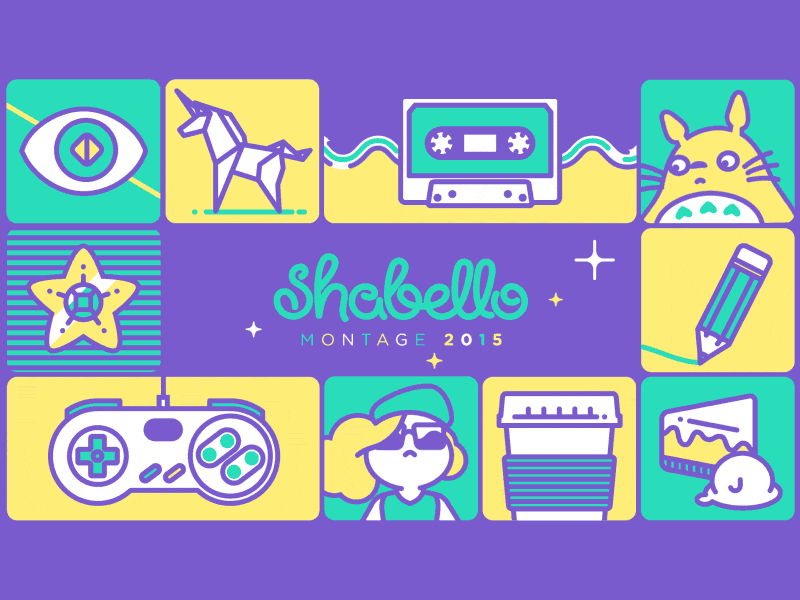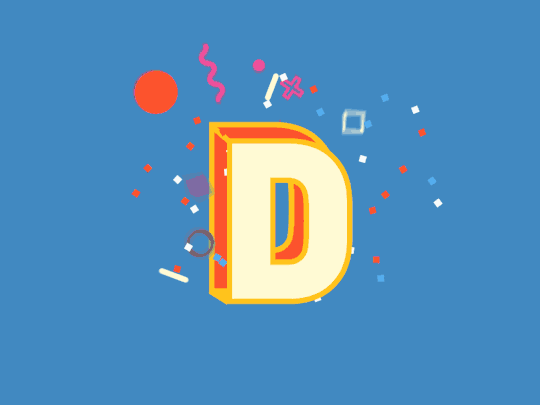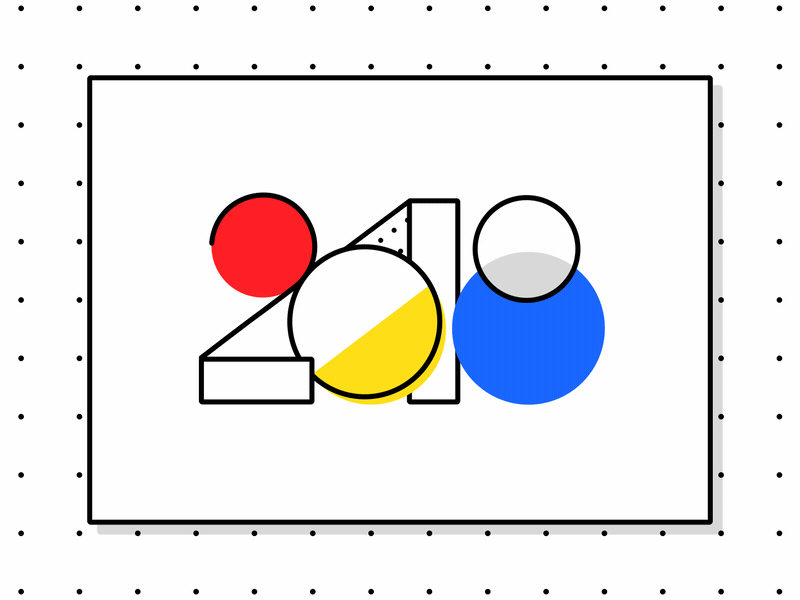 For my extra piece, I made a GIF on the top left and put that with other GIF I found online to make like a screen that advertise the conference. When people come to the conference, they will see the big screen so they will share the GIF they made during workshop and share that on the conference page.