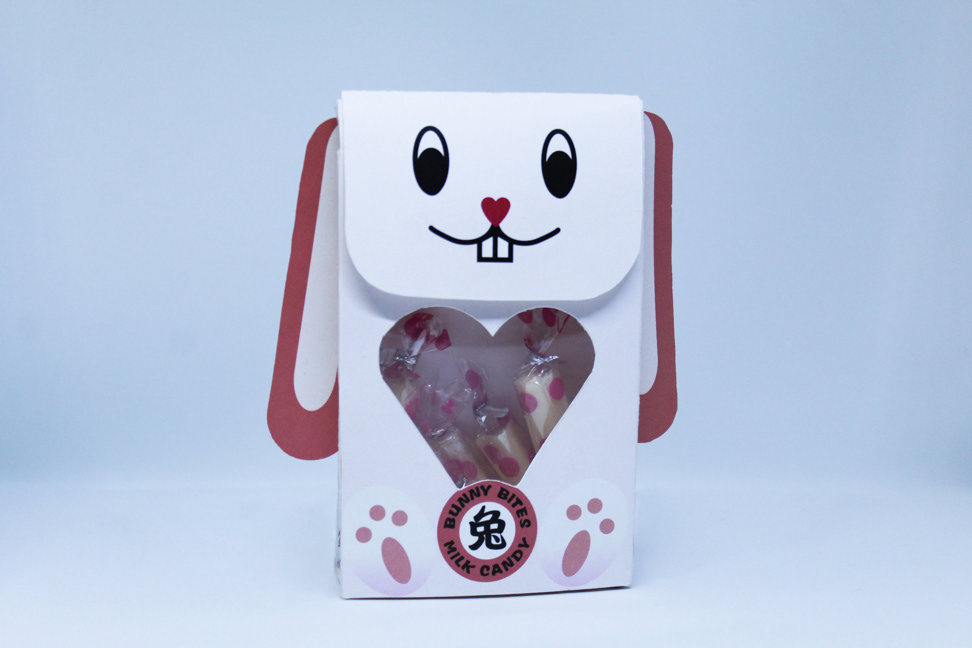 SUMMARY
Develop a product that will perform in retail space and design all points of view of the final package that include point of purchase along with informational needs and Investigate sustainable design options. My product is milk candy which is based on the Chinese white rabbit candies and I redesign the package.
GOAL/RESEARCH
First, I did some research about the function, audience, competition, and sustainability of my packaging. I wanted my package to look simple and cute outside. My audience for this product will be children or teenagers that likes to eat  milk candies. The outside of the design will be a bunny. 
The goal of my package is that it can be produced in a way that is entirely ethical and environmentally sustainable. I decided to use paper bags that can be recycled. I found some inspiration that has similar material and cute style for inspiration.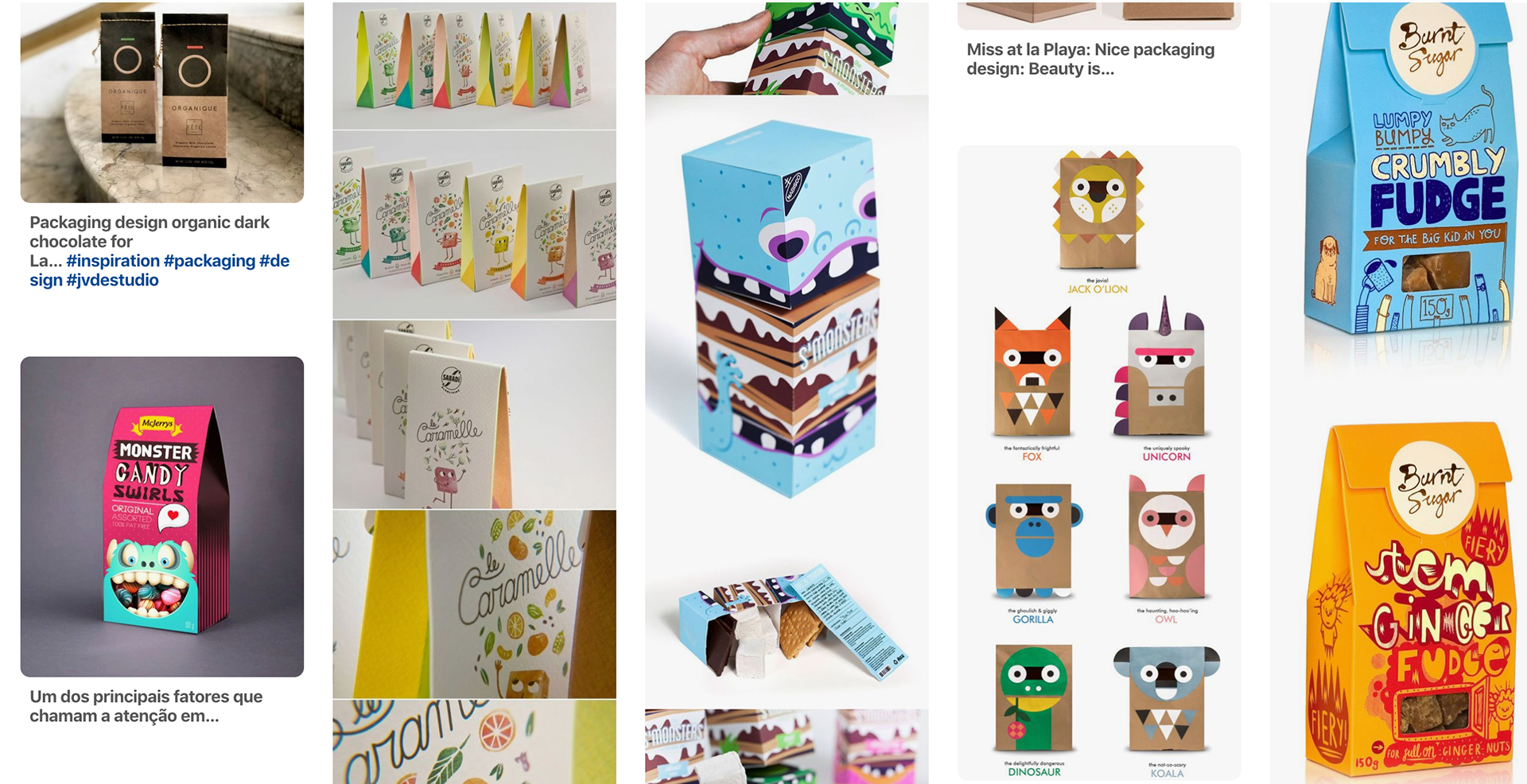 I had different ideas of how I want my package to look like such as origami, boxes. Throughout the process, I wanted the bunny's ears stand out. I decided to go with the paper bag and have the bunny's face be the flap of the package, and the ears will be on each side.
I explored different point of view sketches of my paper bag package, I also tried to incorporate with logo and information labels. One of my challenges was to figure out where to put my logo that goes well throughout the entire design. After the critique, I decided to put the logo mark in between the bunny's feet.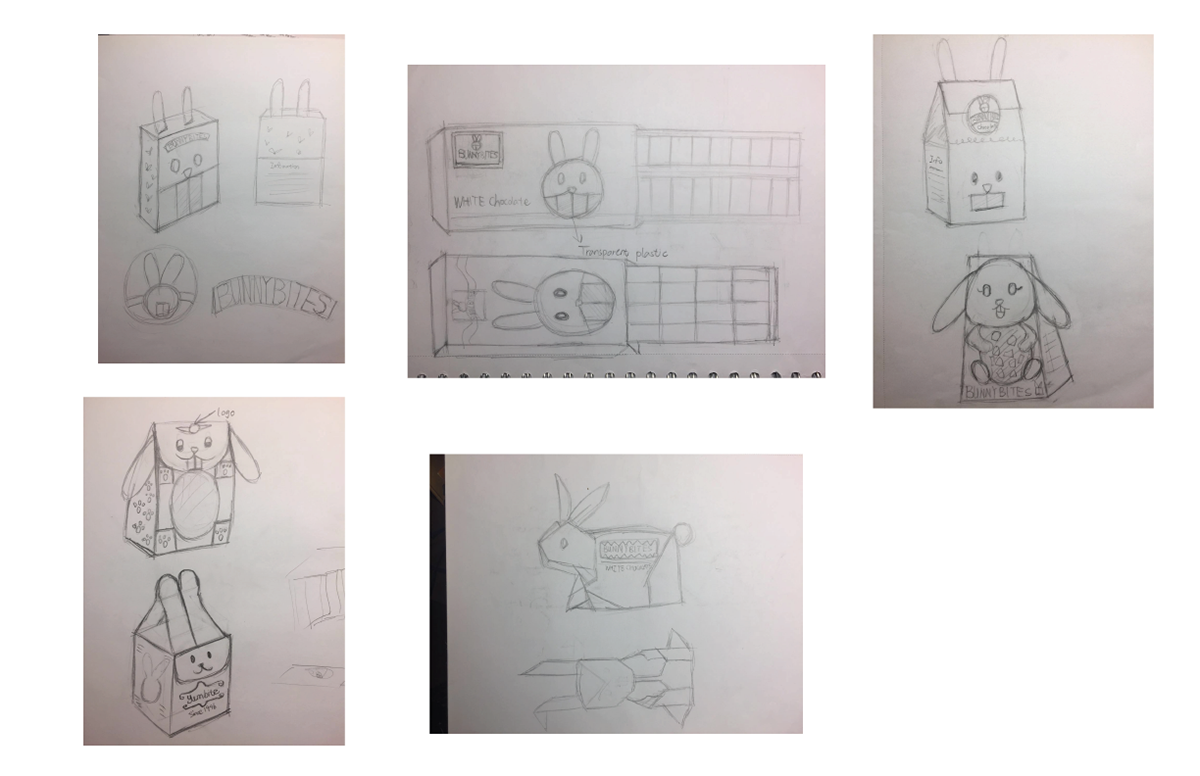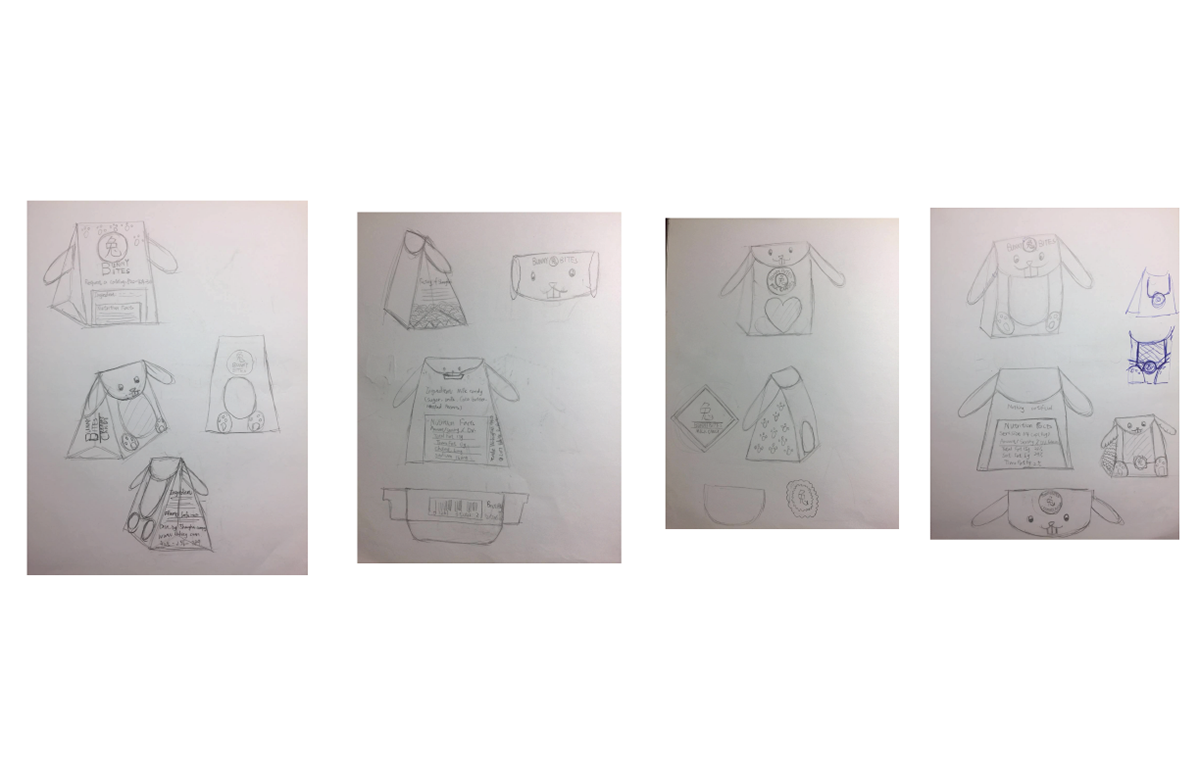 Logo and Typography Exploration
 I made different variations of the logo mark and patterns. My another challenge was the line weight and unity, I noticed it is important to make all the weight consistent to each other including the outline on the bunny's faces and ears. Therefore, I made the logo mark's weight same as the rest. The type I choose is something milky and childish.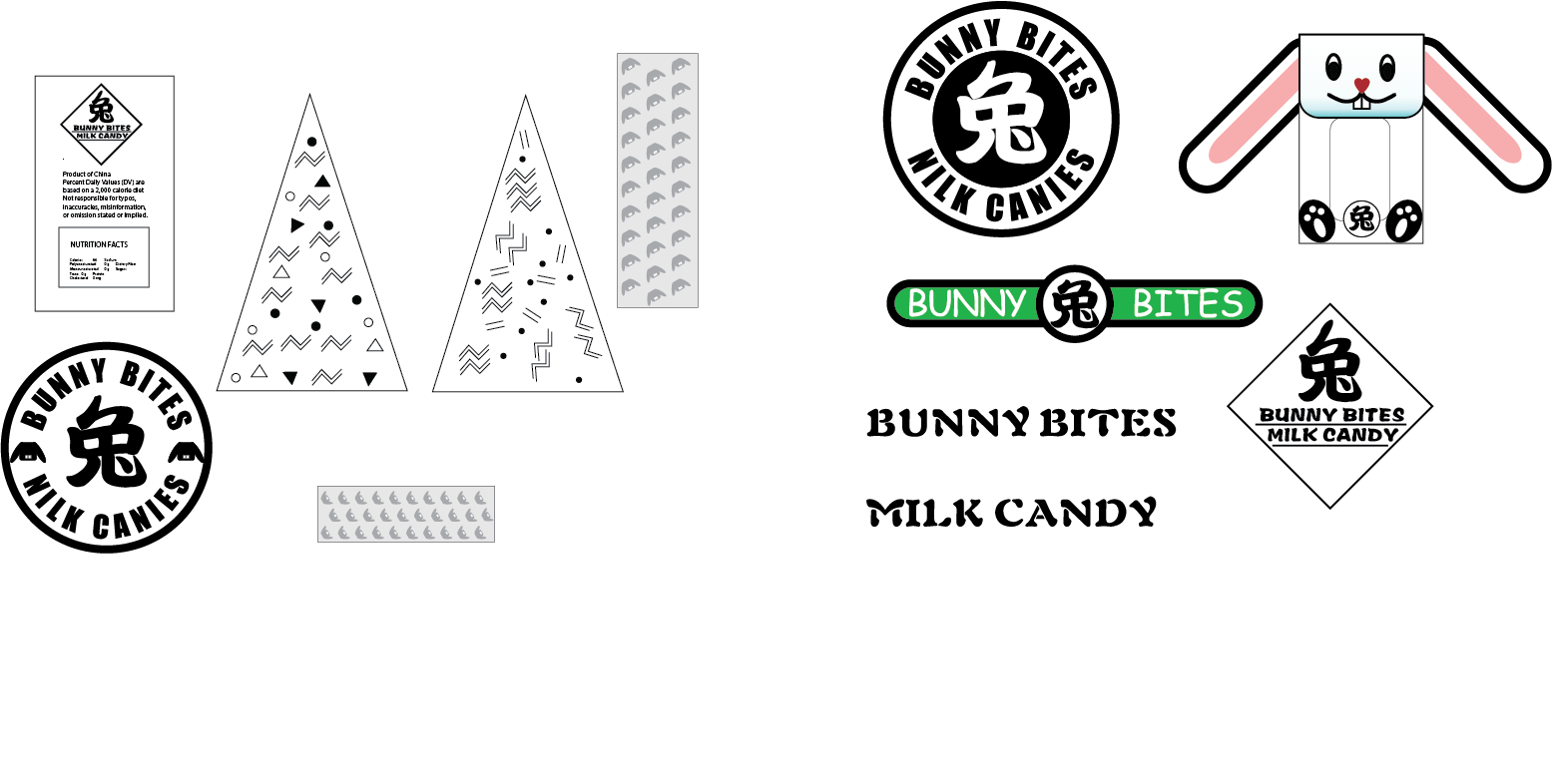 After I decided the typefaces and logo mock ups, I came up with a variety of the digital version of my package. I used the grey area as the transparent plastic so that you can see through the candies. I explored different colors, patterns, and all point of view that includes the layout of all the information.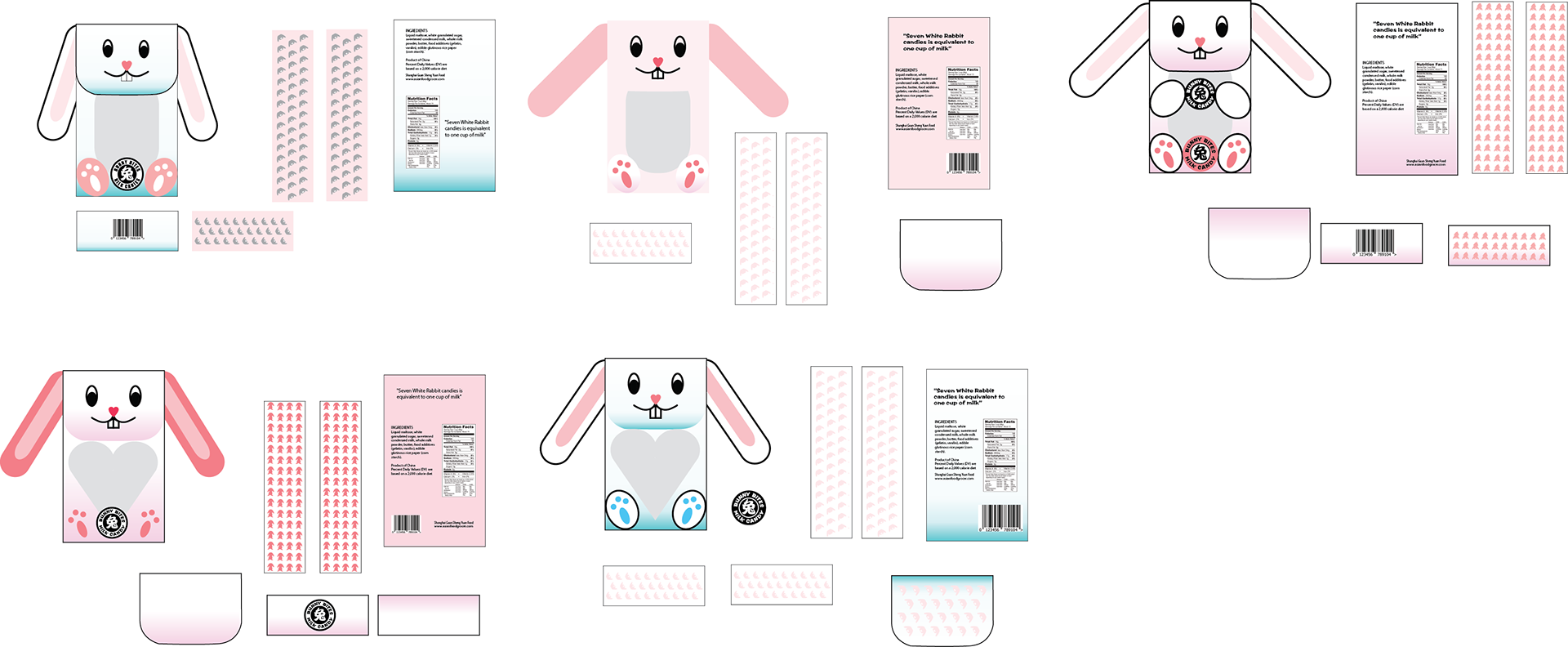 After the critique, I created the die cut of my package. I made the transparent plastic a heart shape which also matches the bunny's nose. I choose different pink as my color palette. In addition,  I put the slogan, ingredient and nutrition fact on the back. On the side of the package, I created the bunny icons as the pattern. Instead of using outline, I created shadow on the bunny's feet. I made a separate die cut for the ears.