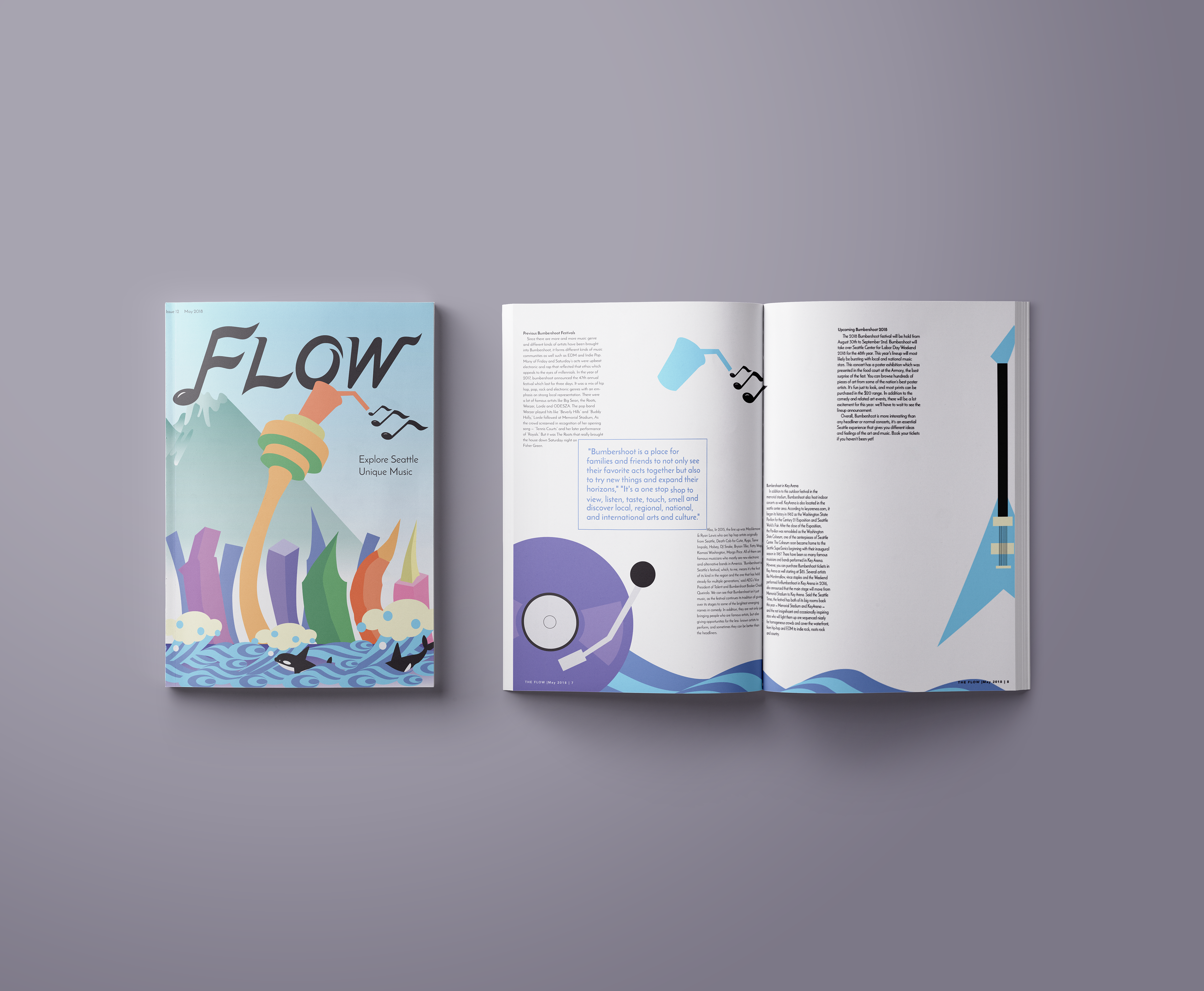 SUMMARY
The goal of this project is to understand the process of developing and designing a multi-page editorial unit in print and web/tablet editions. The challenge for this publication is to develop a system to create unity while providing areas of flexibility and variation. The theme of my magazine is unique music in Seattle. 
Table of Content and Department Page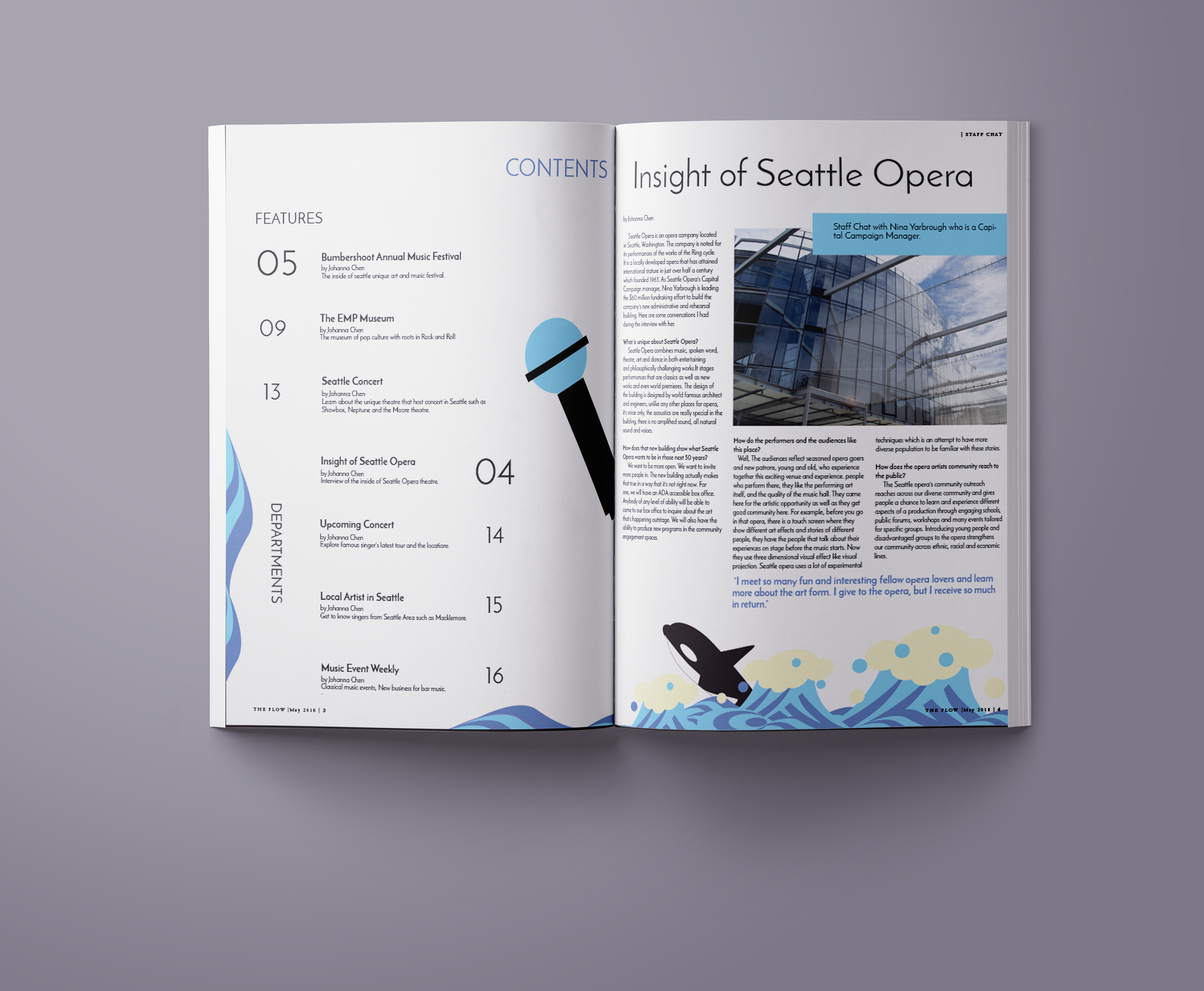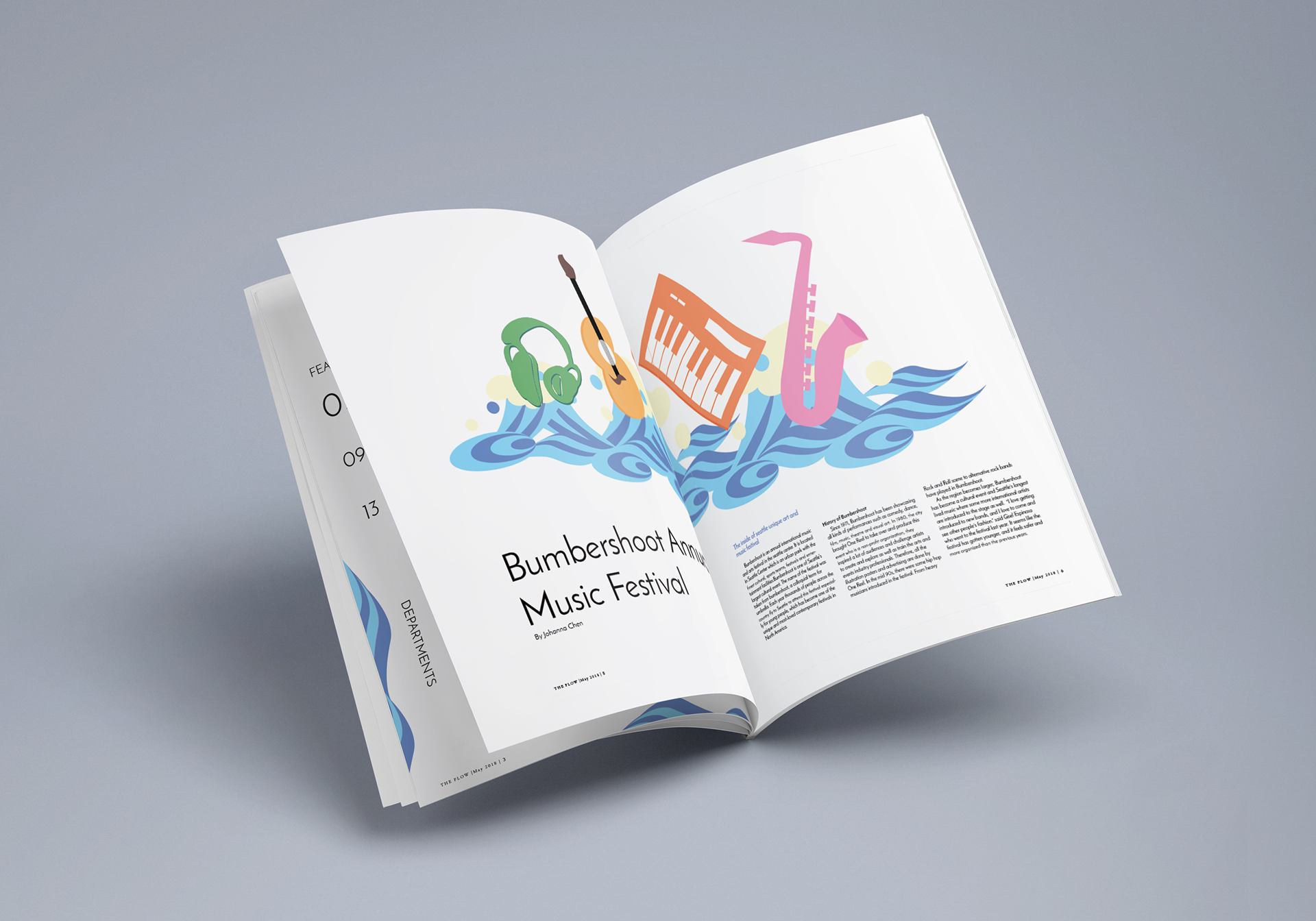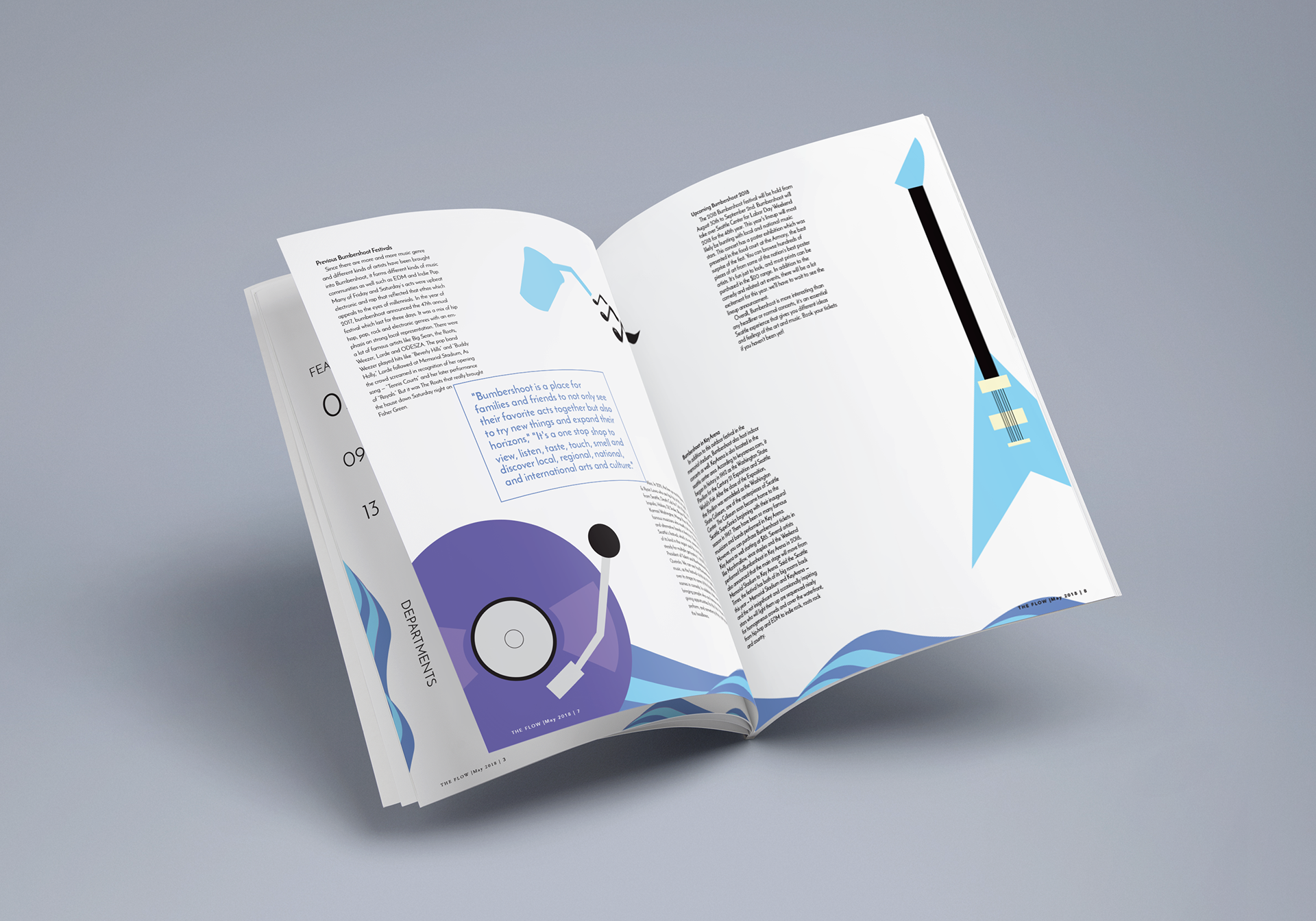 First, I did investigation about what information sources my reader currently looking at regarding to Seattle's unique music. These can be posters on the street, online announcement of concert tour, ad on the bus, in the magazine, concert place. There are some live concert places around Seattle area such as Key arena, Neptune,  Showbox, Abbey Arts, and the Moore theatre.
DEMOGRAPHICS:
A person who likes music and want to learn more about Seattle music such as music festival and concerts around their location. rom age 16 to 60, especially for high school and collage students. Their income would be middle class or above who live close to Seattle area. They like outdoor activities, music or playing instruments.
AUDIENCE:
The audiences would be interested in famous Seattle musicians and the upcoming events, the famous places where they hold concerts and festivals happening around them.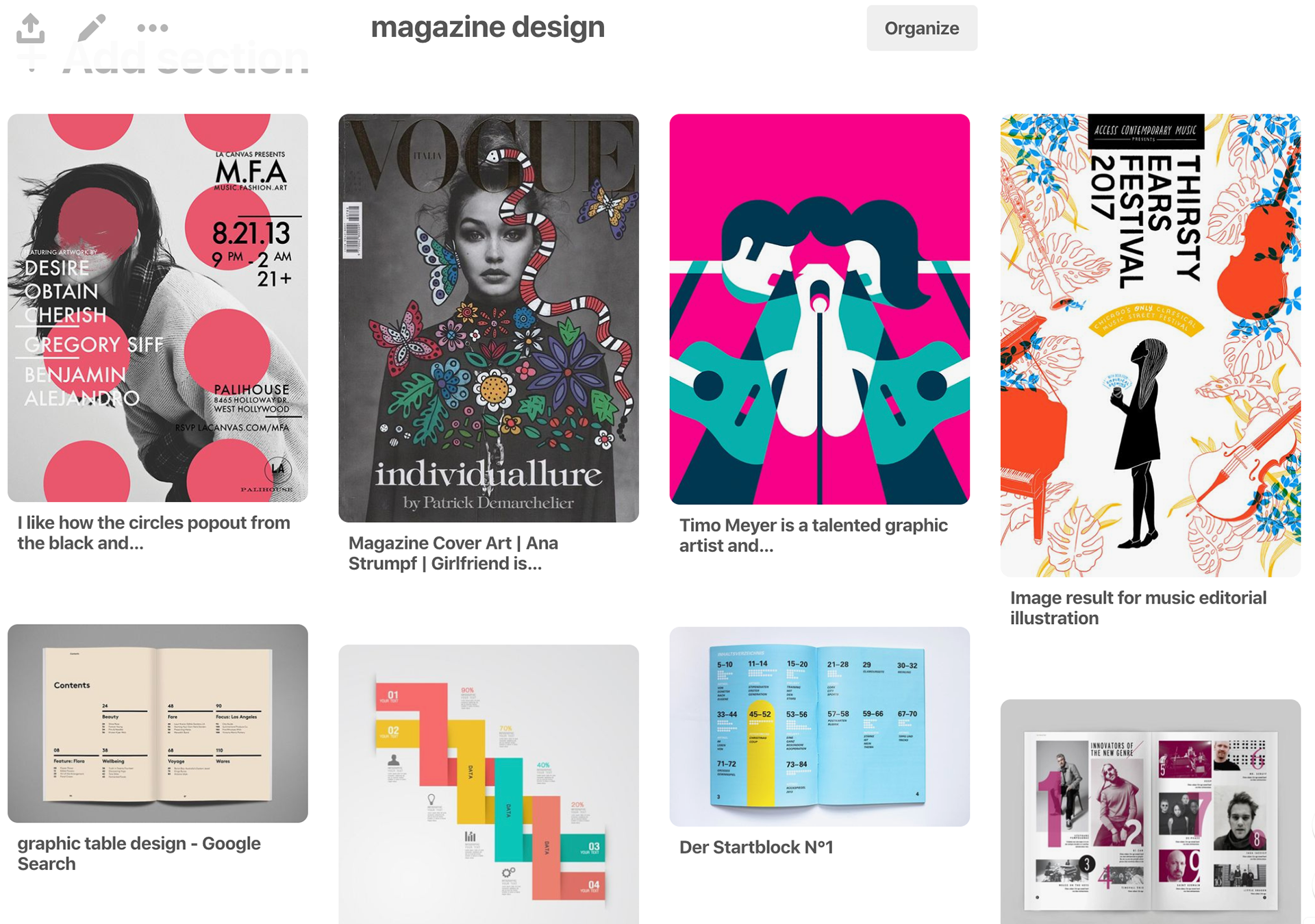 SKETCH
I started with watercolor sketches. I tried to emphasizes the idea of the city of Seattle is dancing with the music, and the background will be mountains and sky with gradient.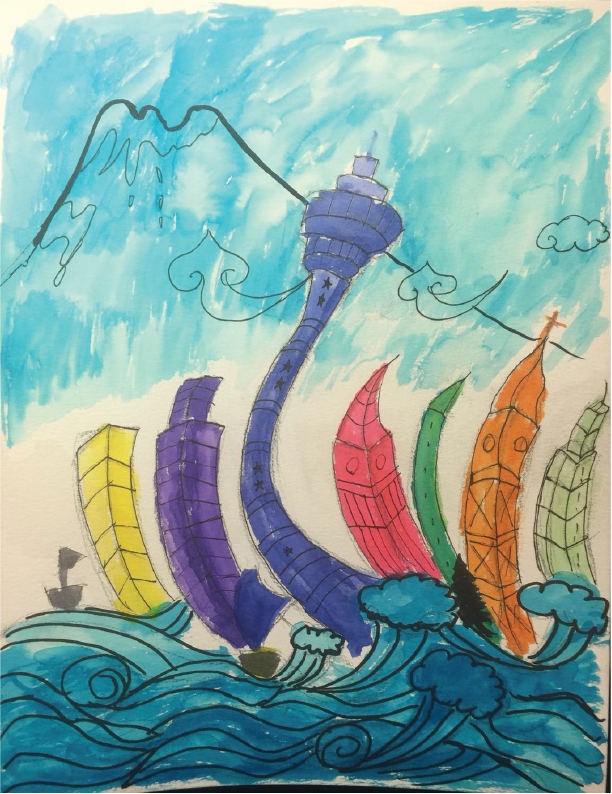 I began to create the digital masthead for my magazine. The name I choose is called "The Flow", I came up with different variation mock up. I made the letter F like a music note, and added some organic style on each letter. My challenge was be able to arrange my masthead's position to fit into the cover.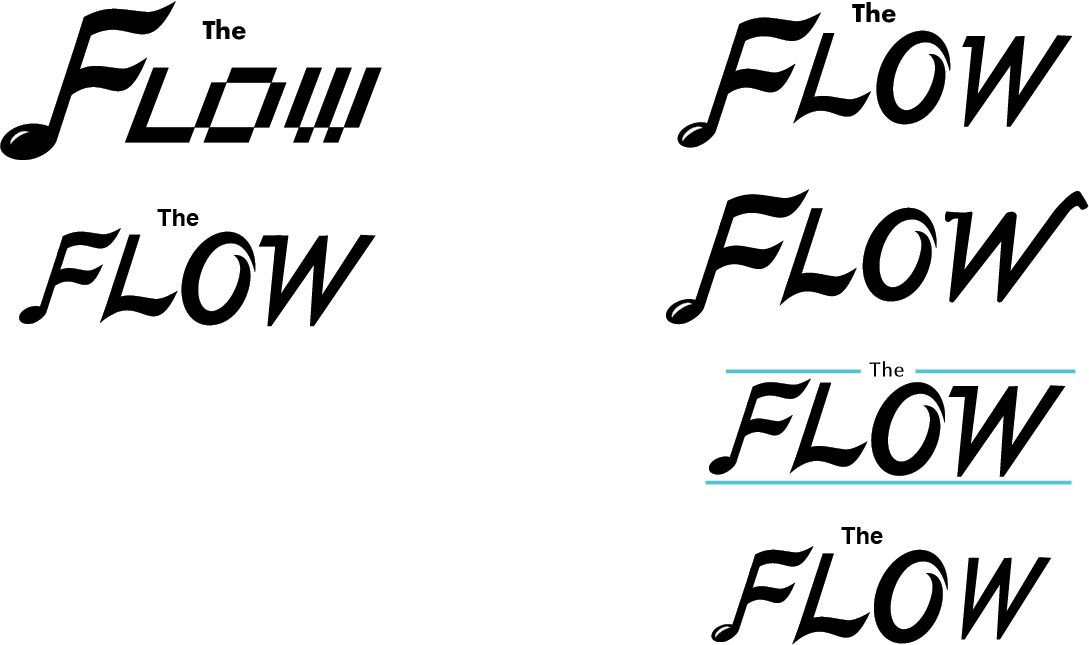 Illustration and Photography
After the color sketches, I moved to the digital version, I created some 3D buildings and the waves. I went to the Seattle Opera and did the interview with one of the staffs and took some photographs for my department pages.